Albert Heijn Organizes Packathon for Packaging Innovation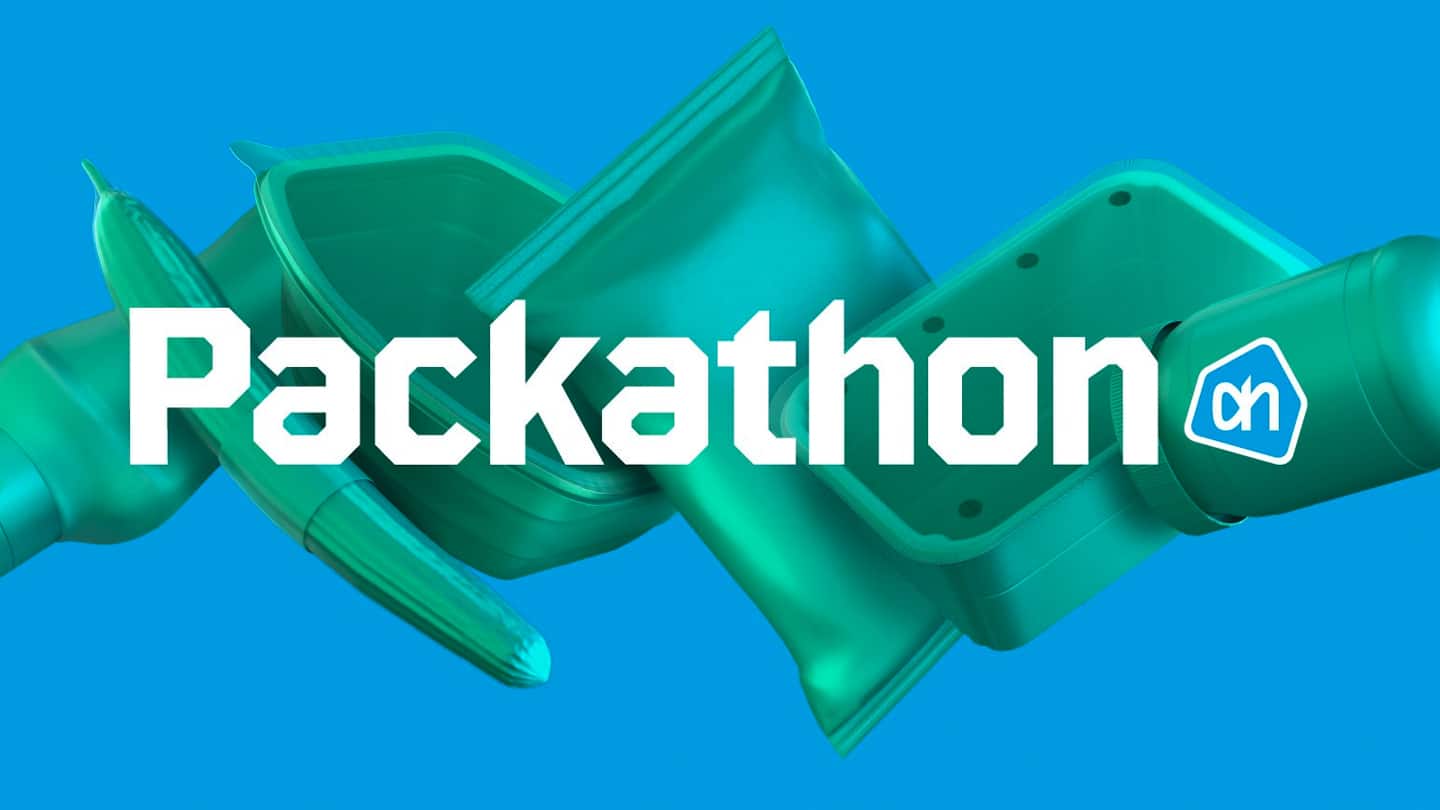 On March 31, Ahold Delhaize owned Dutch grocer Albert Heijn will hold the AH Packathon: a competition in which sustainable thinkers, creative designers and other experts can work on their idea for a sustainable packaging innovation and then pitch it to the jury. The competition contributes to Albert Heijn's ambition to use less and 100% recyclable packaging material. The winner of the AH Packathon is invited to further develop and realize the idea together with Albert Heijn.
Henk van Harn, director of merchandising and sourcing at Albert Heijn: "Product packaging is important for food safety, a longer shelf life and protection during transport. So we really can't do without it, but it can always be more sustainable. That is why Albert Heijn has already saved about 12 million kilos of packaging material in recent years, for example by packaging minced meat and vegetable mixes in a bag instead of a container and by replacing the plastic buckets for snack tomatoes and blueberries with light plastic containers."
Because even more steps can be taken, Albert Heijn enlists the help of enthusiastic candidates – designers, packaging experts, process technologists and other creative thinkers – with innovative ideas in the field of packaging. They can develop and pitch their idea for a sustainable solution during the event. The participants are challenged to think about four dilemmas: how can we sell more fruit and vegetables without packaging, how can we sell refrigerated fruit such as strawberries, berries and blackberries without plastic, how do you pack a meal salad without plastic but while retaining the quality and how can you keep chips crispy without a metal layer in the bag so that it becomes more recyclable? Of course, other good ideas that help to realize the ambition are also welcome.
Henk van Harn: "This is a good example of 'Making better food accessible together. For everyone.' We already do a lot ourselves, but we can use all the outside knowledge to take even more steps and achieve our ambitious goals."
The AH Packathon will take place on March 31, 2023 at Albert Heijn's head office in Zaandam. Participants can register here before March 10 .