Macy's Collabs with Shash Diné on Limited Edition Hotel Collection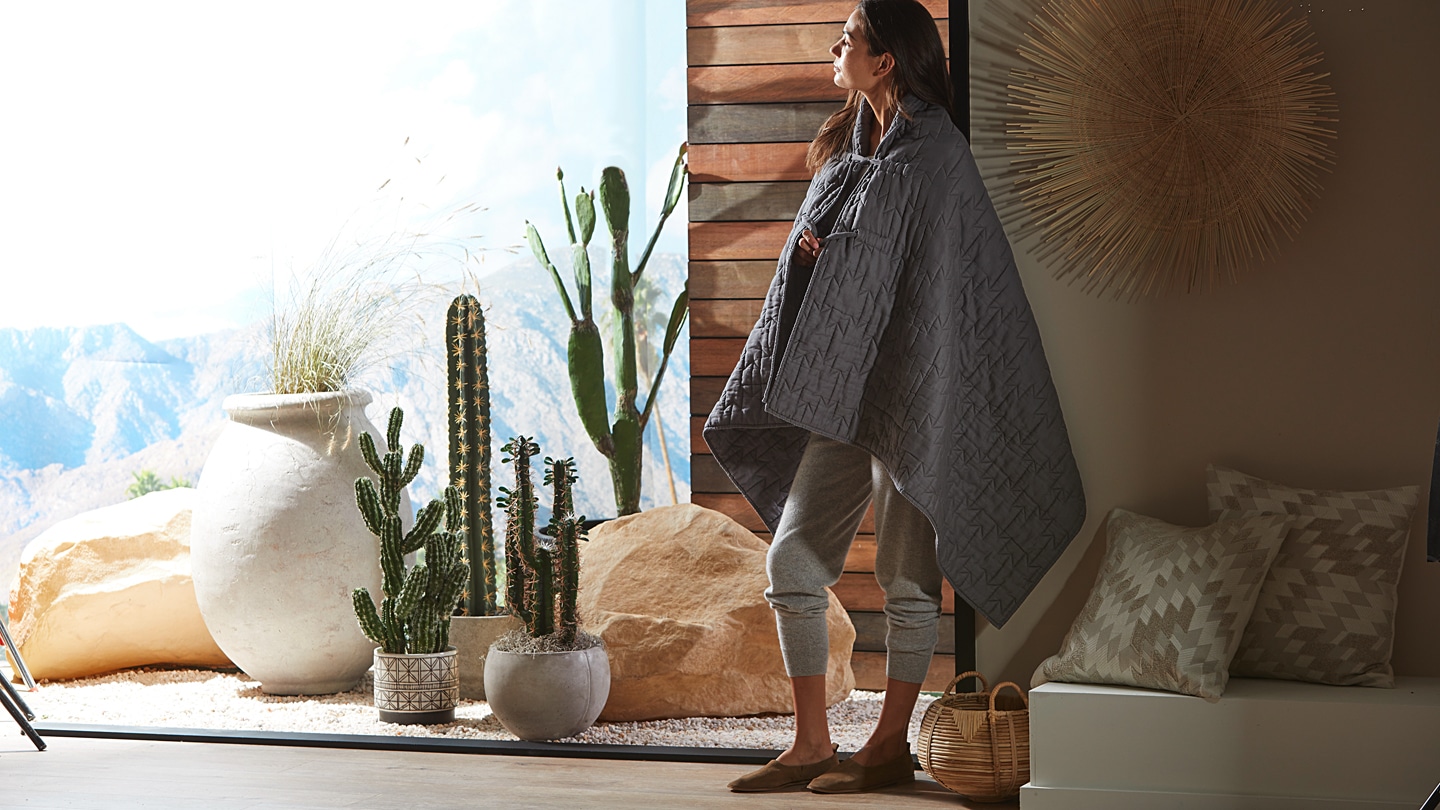 Macy's announces the launch of Shash Diné Hotel Collection, a limited-edition array of home pieces created for Macy's and curated by Baya Meehan, founder, and CEO of Shash Diné EcoRetreat, a "glamping" hotel in Arizona. The Shash Diné for Hotel Collection features quilts, comforters, blankets, kimonos, robes, towels, and throws. These Navajo-inspired radiant products allow customers to own their style and bring a piece of the Southwest into their homes. Prices range from $70.00-$500.00, and is now available on macys.com, Macy's mobile app and at select Macy's nationwide.
"Home is not only the place that my ancestors have walked and lived, but the land that demonstrates Navajo hospitality at its finest," says Baya Meehan, founder & CEO of Shash Diné EcoRetreat. "The outstanding natural beauty of nature itself and the connection with the land is meant to be felt throughout each piece designed and created for Macy's." Drawing inspiration from the natural environment surrounding the Arizona land, Baya pays homage to her heritage with traditional patterns and textures in this latest installment of the Macy's Hotel Collection. Designs were carefully crafted to look and fit into accommodations at the EcoRetreat while also replicating the atmosphere of Shash Diné.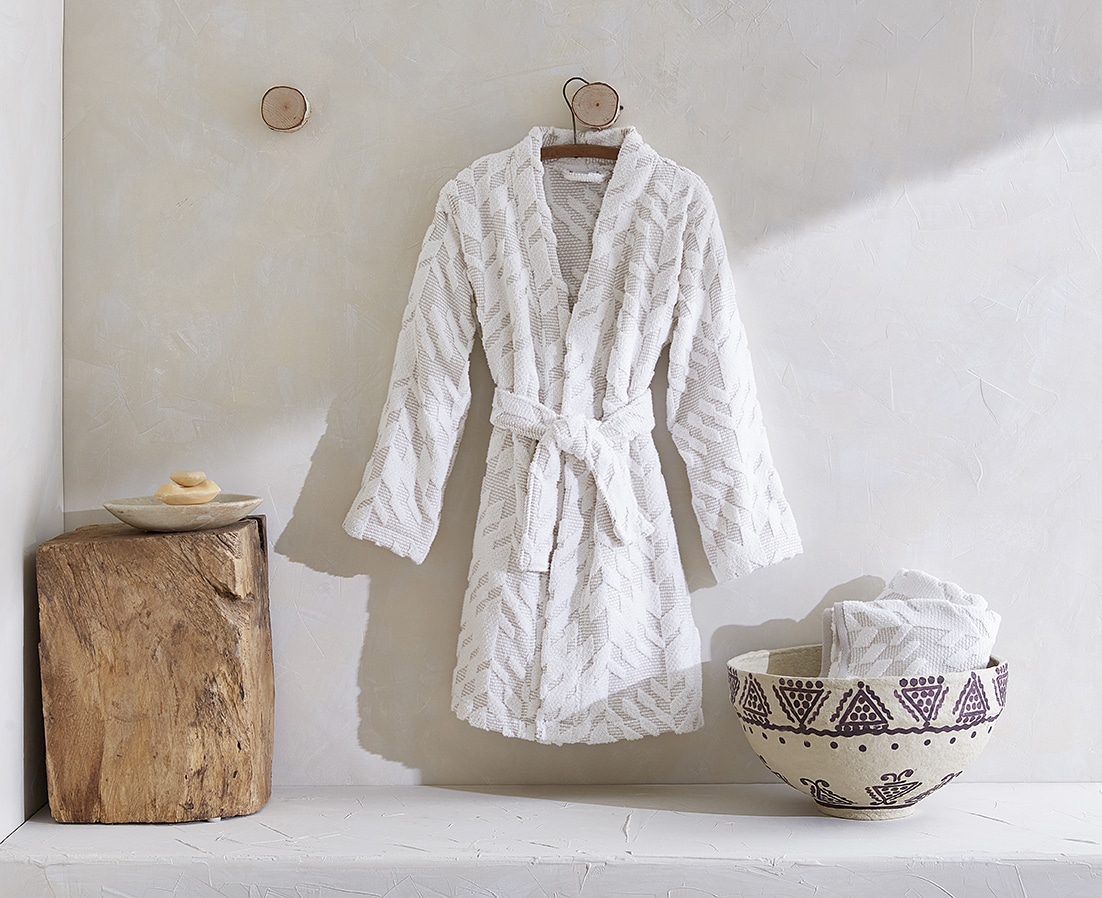 The Shash Diné for Hotel Collection brings the elegant, high-desert experience of the EcoRetreat into the home. The Navajo-inspired patterns and textured yarns capture the natural beauty and tranquility of the American Southwest, connecting land, thought, and care into the curation of the designs. Customers can add a modern statement with earth-toned interiors or a pop of eye-catching colors and distinctive motifs. From geometric patterns to matelassé finishes, these items will bring a warm feel to any home and create an at-home glamping experience no matter where you're located.
"We are delighted to partner with Shash Diné and Baya, who beautifully incorporated her heritage and southwestern designs into this stylish home edition of hotel collection," says Stephanie Muehlhausen, senior fashion director, Home, Macy's. "Empowering and amplifying our collaborations with diverse-owned brands and designers is core to Macy's social purpose platform, Mission Every One, and its commitment to building a brighter future with bold representation."