Australian Grocer Coles Launches Joyful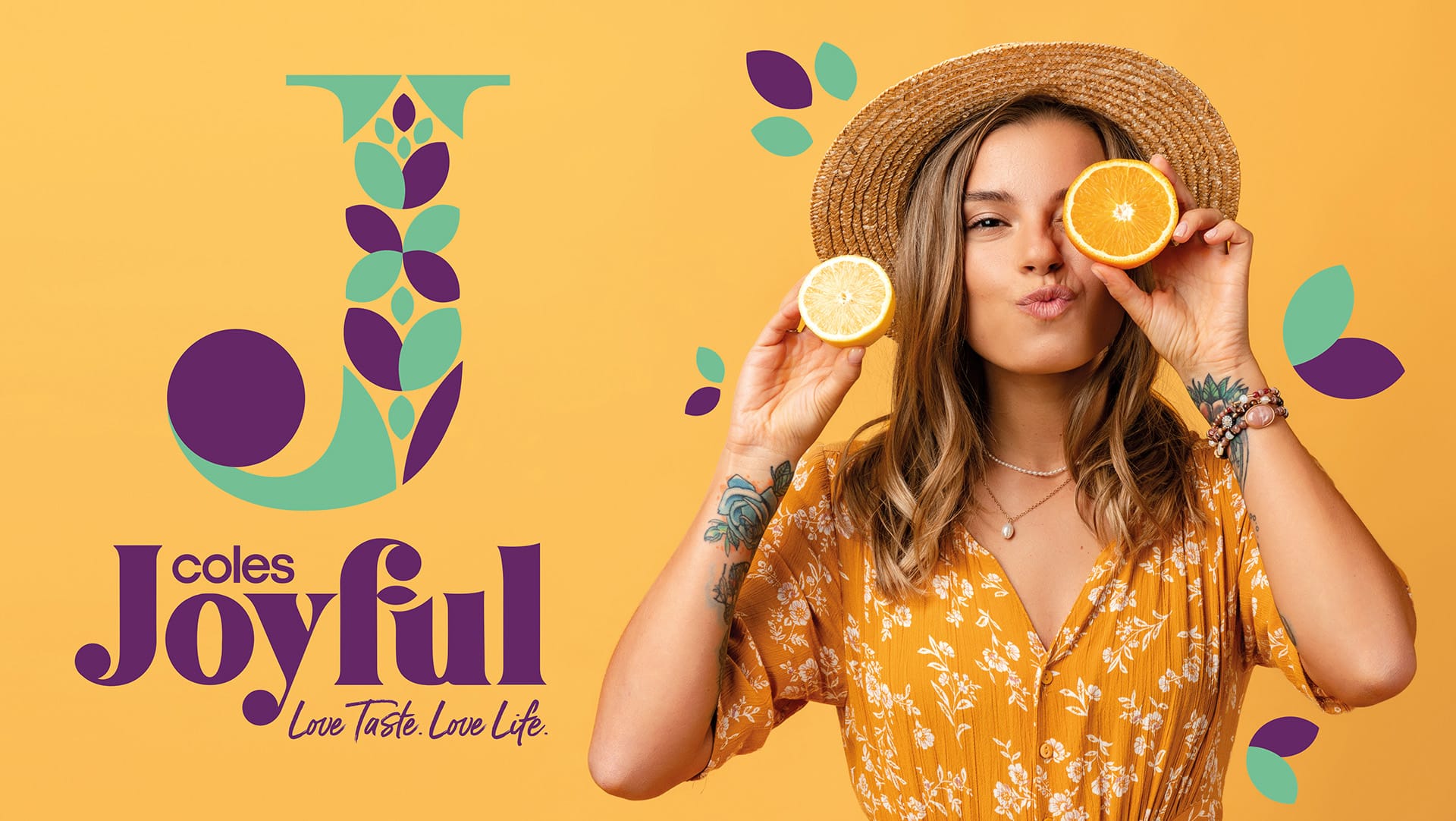 Australian supermarket chain Coles has introduced a new range of low-sugar nutritional Retail-owned Brand (private brand) snacks called 'Coles Joyful'. The new brand was created. by Vertex Award-winning design and branding agency Hulsbosch.
Based on projected strong market growth in health products, a strategic category, and a market review combined with consumer insights, 'Coles Joyful' is targeted to adult consumers looking for a low-sugar alternative.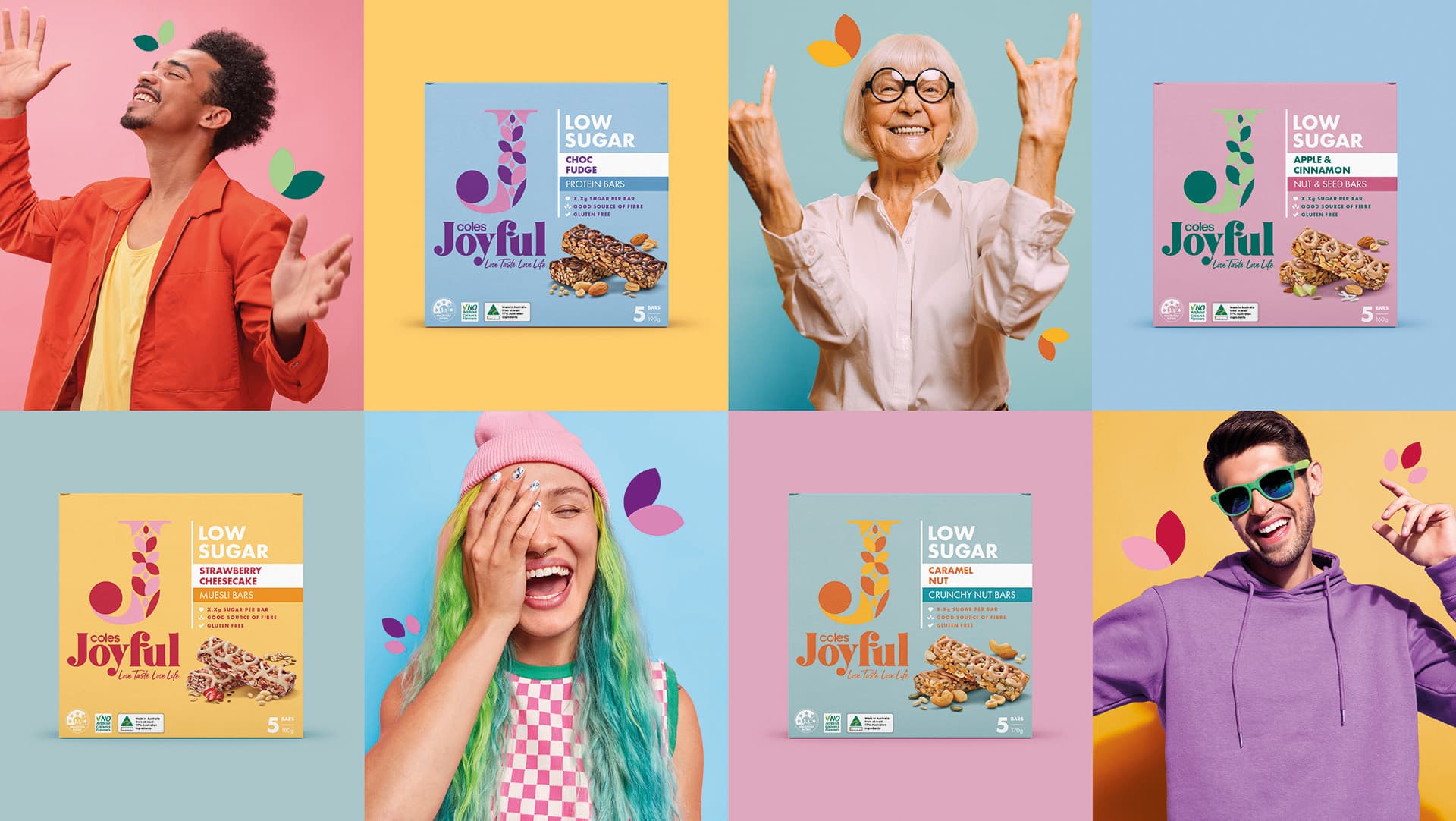 The brand identity for 'Coles Joyful' includes a logo with a wordmark icon and a tagline, brand architecture, range positioning, new typeface, and color palate, tone of voice, and specially created packaging design for the outer carton and inner wrapper product formats.
At the center of the work is a compelling brand proposition that encapsulates the satisfaction of a great-tasting, low-sugar, snack and highlights the benefit of a healthier way of life. "It says to customers, satisfying and surprisingly better for you food options, can also bring a little joy into your everyday."
Mikey Hart, Creative Director at Hulsbosch continued, "In the snacks, there is less of the bad stuff and more of the good. It's tasty, full of flavor enjoyment – that doesn't taste like cardboard – you can feel good about, and always with the Coles endorsement guarantee for trusted value.
We want Coles' customers to embrace the brighter side of eating with an option for healthier and happier lives.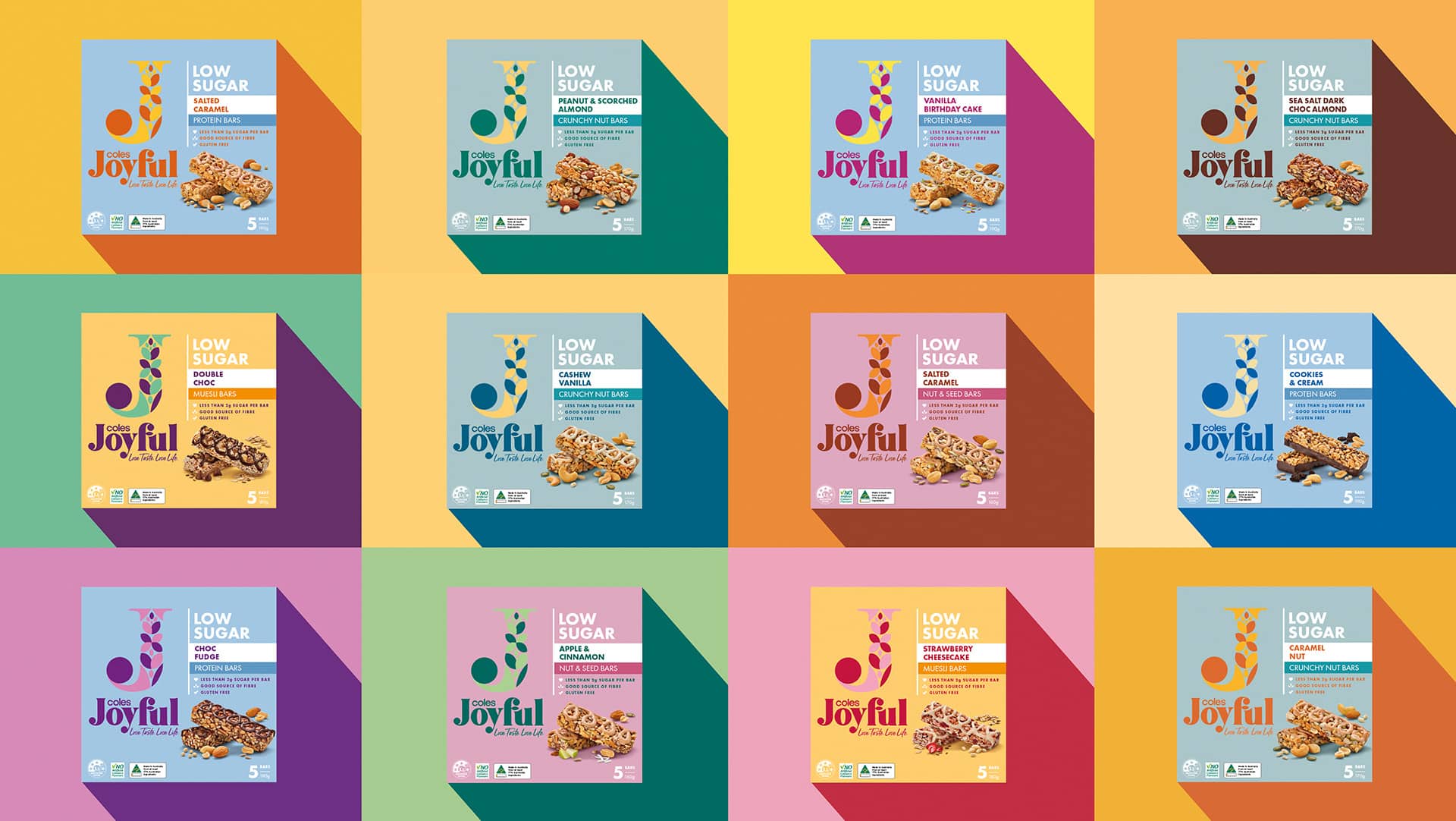 Creatively, 'Coles Joyful' is an intentionally colorful brand, housing multiple different colors that celebrate the joy of food. The yellow represents an optimistic outlook, combined with purple and teal to create a unique color profile and overall usage system that 'Coles Joyful' owns.
Belinda Anderson, Head of Marketing for Coles Own Brand said, "This newly released range reflects our vision to help customers live healthier, happier lives. With so many people looking to reduce sugar in their diets, our nutrition and product development teams have done a fabulous job partnering with suppliers to deliver a wide range of delicious snack options that are healthier without compromising on taste. The response from customers has been overwhelmingly positive, so it is living up to its purpose of bringing a little joy into life."
'Coles Joyful' is grouped into four ranges executed under the flavor banners of Protein Bars, Crunchy Nut Bars, Muesli Bars, and Nut & Seed Bars with each carton pack containing five-six individual bars currently on shelves at Coles stores around Australia.