Weis Markets Promotes Alison Gregas to Director of Private Brands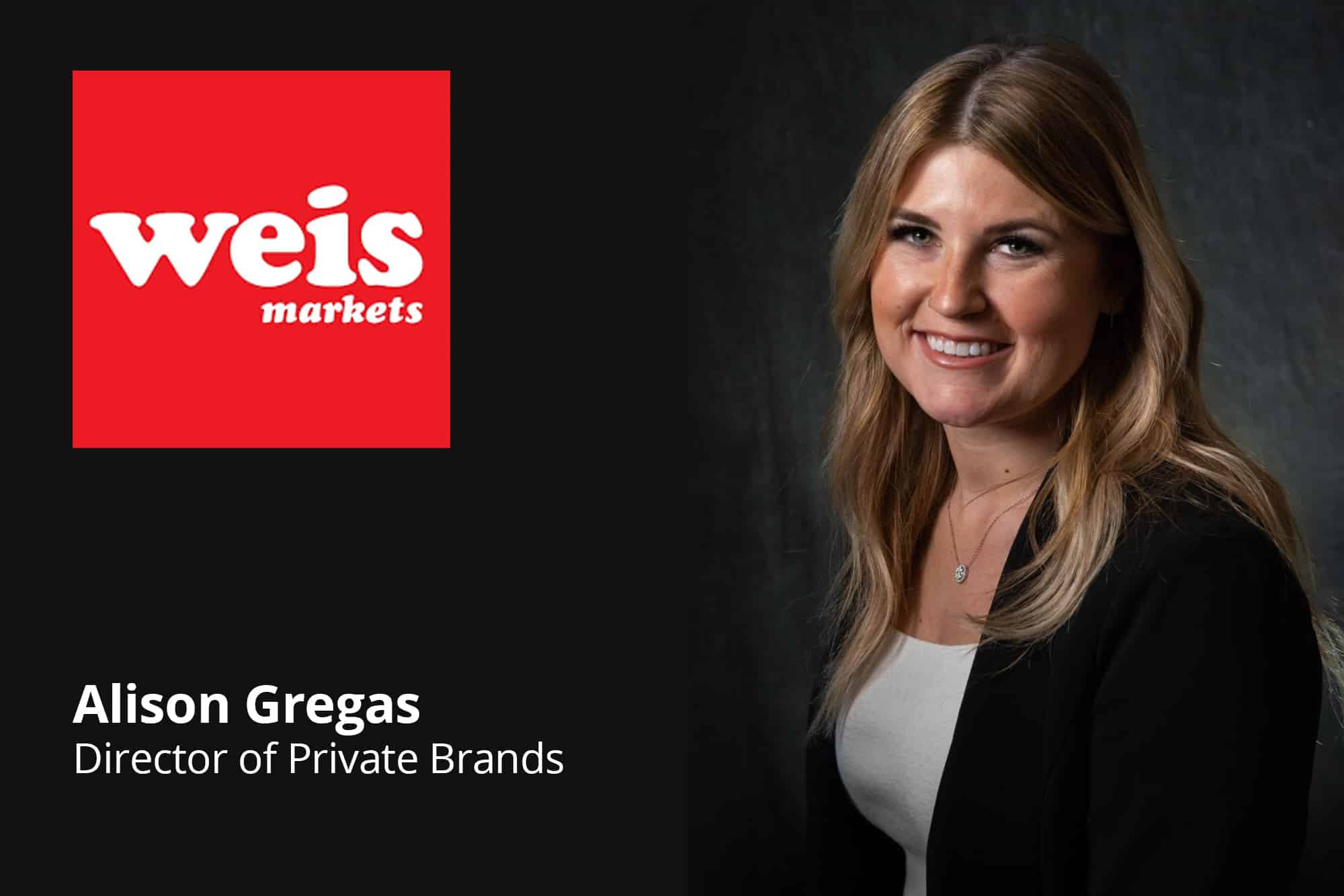 Weis Markets has announced the recent promotion of Alison Gregas to director of private brands.
In this position, she is responsible for new product development and the day-to-day management of the company's 6,500-item Retail-owned Brand (private brand) range, including its Weis Quality, Weis By Nature and Weis Organics brands.
Ms. Gregas began working with Weis Markets as a business manager for Daymon Worldwide, the company's in-house private brands brokerage company. She came to work for Weis Markets in 2020 as a private brands sourcing specialist and was promoted to private brands manager, the position she held before her promotion.
She reports to Bob Gleeson, senior vice president of merchandising and marketing.
Ali and her husband reside in Bloomsburg, Pennsylvania.