The Fresh Market Partners with Chef Anna Rossi on Shoppable Streaming Content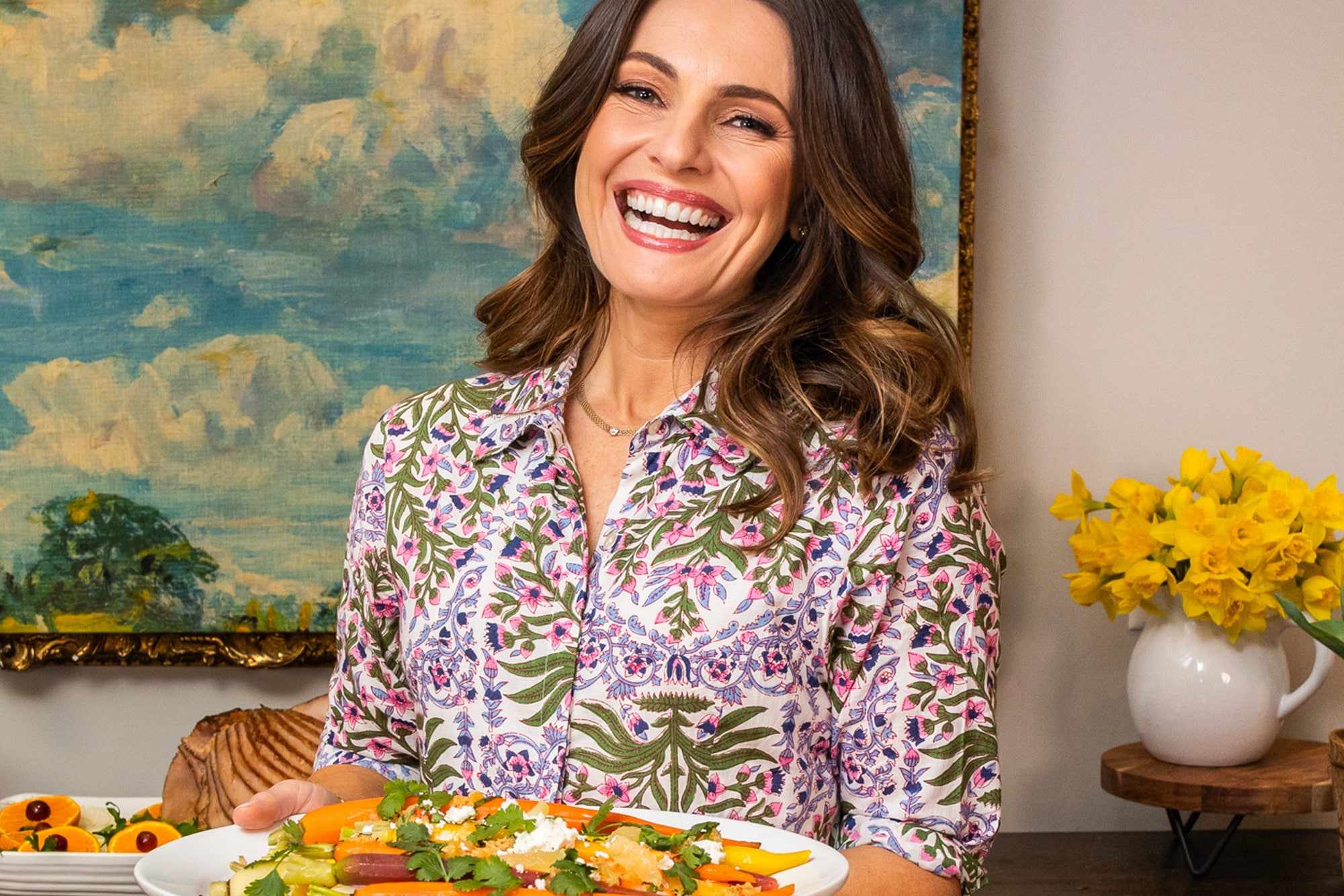 Greensboro, N.C.-based grocer The Fresh Market is welcoming spring and the upcoming Easter holiday by launching an annual partnership with Boston celebrity Chef Anna Rossi. In her new role as a brand ambassador and spokesperson, Rossi will create recipes, lifestyle content and host a monthly live streaming shoppable event on the company's website. The celebration begins with Rossi hosting, "Plan an Easter to Remember with The Fresh Market & Chef Anna Rossi," bringing Easter to life with chef-inspired recipes and tips for a memorable holiday. Customers will be able to shop live during the event and the replay (March 23-April 9, 2023).
"The Fresh Market has served as a cornerstone of inspiration for me as a chef and home cook for years," said Rossi. "I'm thrilled to join forces professionally with a team that shares a passion for thoughtfully sourcing and celebrating delicious products, quality ingredients and unforgettable recipes. We are now taking that to the next level on an innovative platform that has the capacity to connect and engage with customers in a meaningful and immersive way."
The creative collaboration of The Fresh Market and Rossi is already igniting national attention. The Fresh Market, in partnership with Firework, the video commerce leader, was recognized with the Best Live Video Strategy Award at this year's Digiday Video and TV Awards. More than 845,000 people tuned in to watch Rossi prepare The Fresh Market's Ultimate Thanksgiving Meal during last November's livestream, making it one of the most viewed episodes.
Partnering with Chef Anna Rossi as a brand ambassador strengthens and adds value to The Fresh Market's growing Shoppable Video-Live Commerce (SVLC) Retail Media Network (RMN). Now brand partners will benefit from a professional celebrity chef creating recipes with their products and highlighting the features through sponsored ad segments. By leveraging the Firework platform to enable a video-driven RMN experience, The Fresh Market believes that providing brands the opportunity to engage, inspire and convert shoppers through a hosted cooking and lifestyle segment will heighten that brand's visibility in a marketplace where and when shoppers are most likely to transact.
"We are thrilled that Chef Anna Rossi has joined the shoppable livestream brand ambassador team at The Fresh Market and believe our vendor partners will be too," exclaimed Chief Marketing Officer, Kevin Miller. "Chef Rossi's exuberant personality captivates our live stream audiences and brings The Fresh Market brand experience of joy, anticipation, and trust to life with each shoppable episode."