Academy Sports + Outdoors & Whataburger Serve Up A Fresh Collab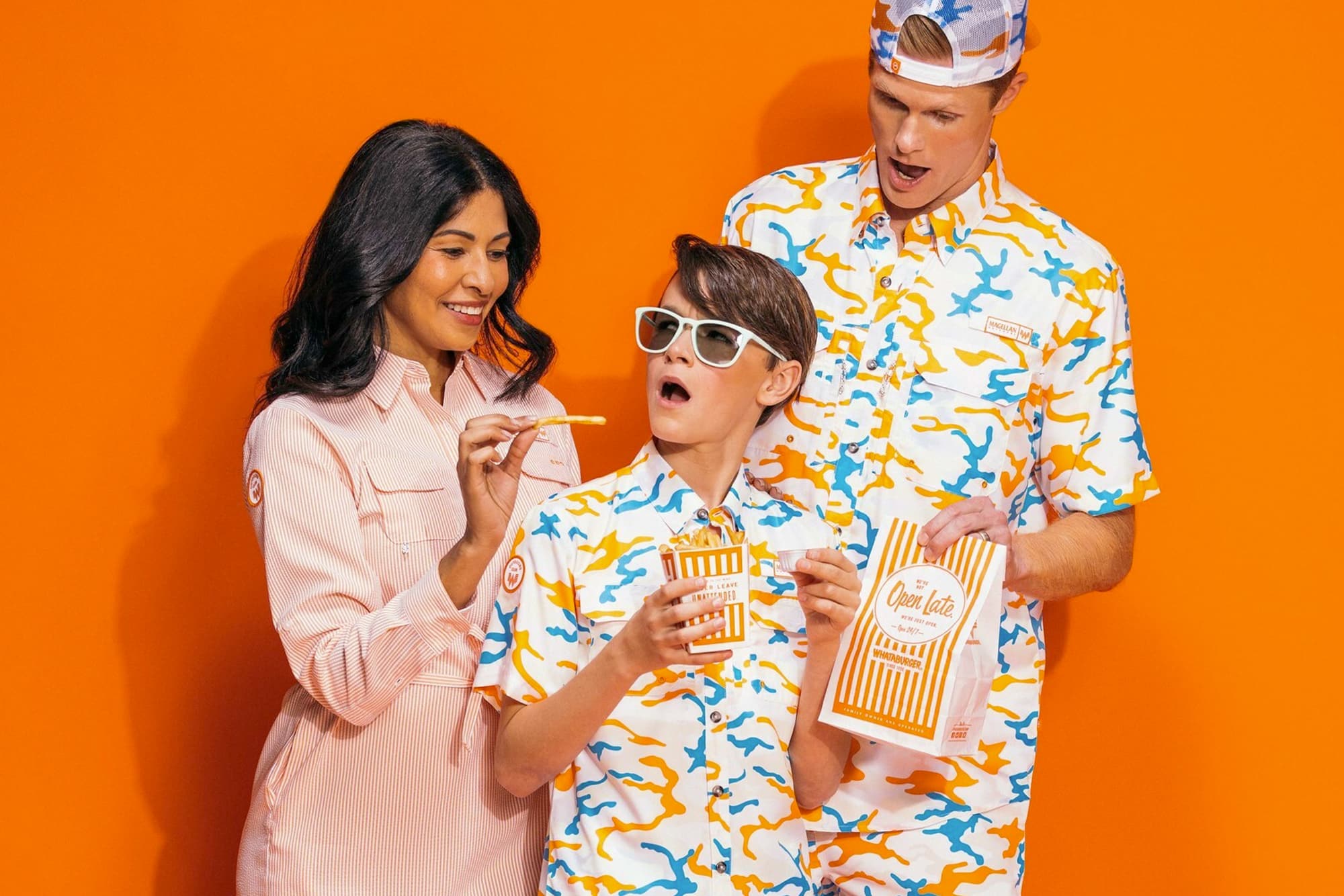 Academy Sports + Outdoors and Whataburger have reunited to release their second exclusive and highly-anticipated collab that partners Academy's Retail-owned Brand (private brand) Magellan Outdoors x Whataburger on co-branded apparel and product range. This expanded collection, available online and in select Academy locations, and the online Whatastore, will have the whole family savoring summer fun with new styles and gear.
The extensive lineup of shirts, shorts, caps, socks, drinkware, coolers, bikes, and outdoor games features new and limited-edition Whataburger designs. Curated with the entire family in mind, the assortment includes all-new styles of apparel for women, children, and men, just in time for outdoor summer adventures.
"These two brands are a great fit. It's been fun to work on a second campaign with Academy and their Magellan Outdoors retail line," said Rich Scheffler, Whataburger executive vice president and chief marketing officer. "The result is an extensive lineup of apparel and products featuring exclusive Whataburger designs that will help take your family outing to a whole new level."
For families who are hungry for even more, the two companies are offering a chance to win free Whataburger for a year by going to academy.com/shop-whataburger. Additionally, from April 6 – 14, customers who dine at Whataburger locations across states with participating Academy stores will receive a special discount to shop the new collection, and at participating Academy stores, customers can scan a QR code to receive a free Whataburger menu item.
"After seeing the appetite from the first Whataburger x Magellan Outdoors collection, we wanted to reunite the two beloved Texas traditions for an even bigger and better line," said Lawrence Lobpries, Academy Sports + Outdoors' senior vice president of marketing. "For active families who are craving summer fun, this special collection is here to fuel your next pool party, cornhole matchup or day on the water."
To shop the exclusive gear, visit select Academy Sports + Outdoors stores across Texas, Alabama, Florida, Oklahoma, Arkansas and Tennessee. The collection is also available online at academy.com/shop-whataburger and select items are available on Whataburger's online Whatastore at shop.whataburger.com/collections/magellan-outdoors.