John Lewis supercharges kids fashion plans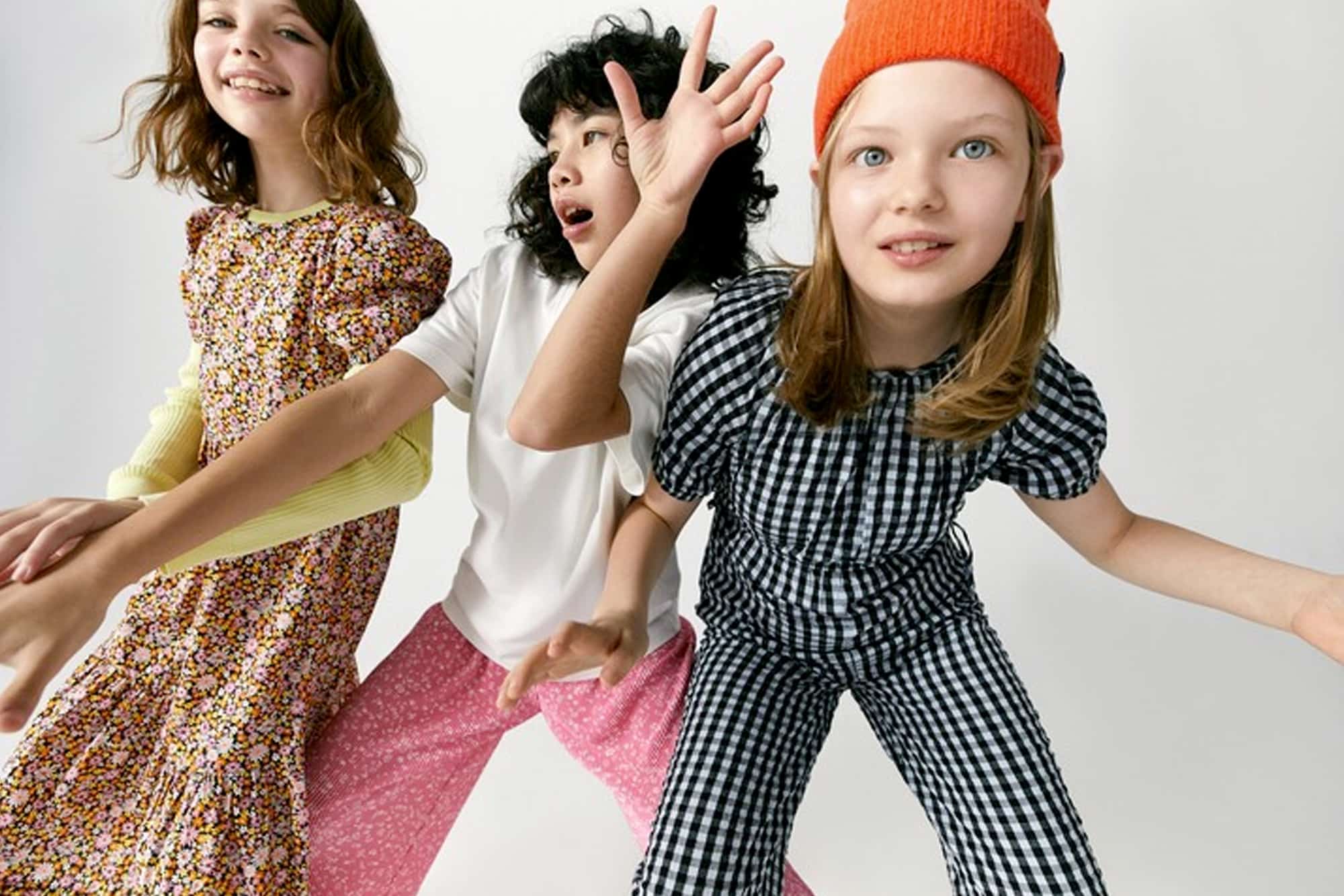 UK retaielr John Lewis has announced an expansion of its children's fashion business, as it looks to significantly grow its share of the UK market. Their new collection features over 2,100 more lines, including theirfirst ever Retailer-owned Brand (private brand) 'tween' collection for 7-12 years olds, alongside 10 new fashion brands for Spring 23.
According to Mintel, the kids' clothing market will be worth £7.3bn by 2027 – up from £6.8bn in 2022.
While John Lewis currently holds a 16% share of the UK nursery market – selling one in three (34%) of all strollers in the UK – that is not significantly maintained beyond a child's early years.
John Lewis' new offer for children from aged 2-6 and 7-12 sets out their ambitions to make sure they are better placed than ever to meet the needs of families as their children grow up.
The move reflects changing consumer behavior, with customers telling Joh Lewis that their older children want to have more fun with clothing, and are increasingly interested in what they wear.
Naomi Simcock, Executive Director for John Lewis, said: "We've long been trusted by families and have strength in the nursery and baby market. Through expanding our kids' range, we're excited to be there for even more customers, at every stage of family life.
"Not only have we expanded our kidswear range, we've made it more stylish – taking inspiration from 90s trends, with bold prints and colours – and have innovative plans to make it a focal point in our shops.
"This is also our first big campaign to back our new brand promise – to be there for 'all life's moments'. We're not just here for the milestone moments, but all the everyday ones in between."
Fashion for all
2023 sees the first childrens' ranges from John Lewis' Director of Design for Fashion, Queralt Ferrer, who joined the Partnership in September last year.
As well as having held senior design roles for Massimo Dutti and Marks and Spencer, Ferrer founded premium brand Five of Us, which offers stylish, lifestyle-driven childrenswear for up to 10s.
While the retailers kids' range has always been known for quality and durability, the relaunch will introduce a more modern aesthetic. For the first time the Retail-owned Brand collections will also be designed for two distinct age groups; 'youngers' aged 2-6 and 'tweens' aged 7-12.
This step change has been built around customer insight that tweens don't want to shop younger collections. In a recent study with parents, the John Lewis team found out that most children begin to develop their own views on fashion and their style at seven, as they find a voice on what they do and don't want to wear.
"It's that age where you want to start creating your own sense of style, and we knew that simply scaling up our range for younger kids wasn't going to cut it any more. Now we've got exciting options, designed specifically for older children – helping them shape their own look."
The tween range is style-led, drawing heavily on the return of 90s trends, with oversized hoodies, logo tees and wide leg cargo trousers in a monochromatic color scheme. Prices in the John Lewis collection range from £7-£38.
In addition to the John Lewis and ANYDAY private brand ranges, the retailer carries popular brands like Vans, Nike and Crocs, to help children find their own sense of style.
John Lewis will is also bringing on popular labels like Petit Bateau, JoJo Maman Bebe, Mintie by Mint Velvet and Ted Baker, alongside new affordable brands including Jack and Jones, Mango, Gap, Cotton On, Only & Angels by Accessorize.
"There's no denying that parenting can be expensive," added Naomi. "So as well as making sure we've got great prices, we've focused on quality – creating and curating items that kids can love, use and pass down."
The launch builds on John Lewis' biggest ever year for fashion. Sales across the business rose +13.7% compared to 2021/22 – driven by growth across men's and womenswear, while our budget-friendly ANYDAY range was up +49% on the year.
Under their promise to be there for all life's moments, we'll be growing all areas for families – from fashion and technology, through to homewares – to cement our position as a one-stop-shop for parents.