Lidl Launches Greek Sugar-free Gum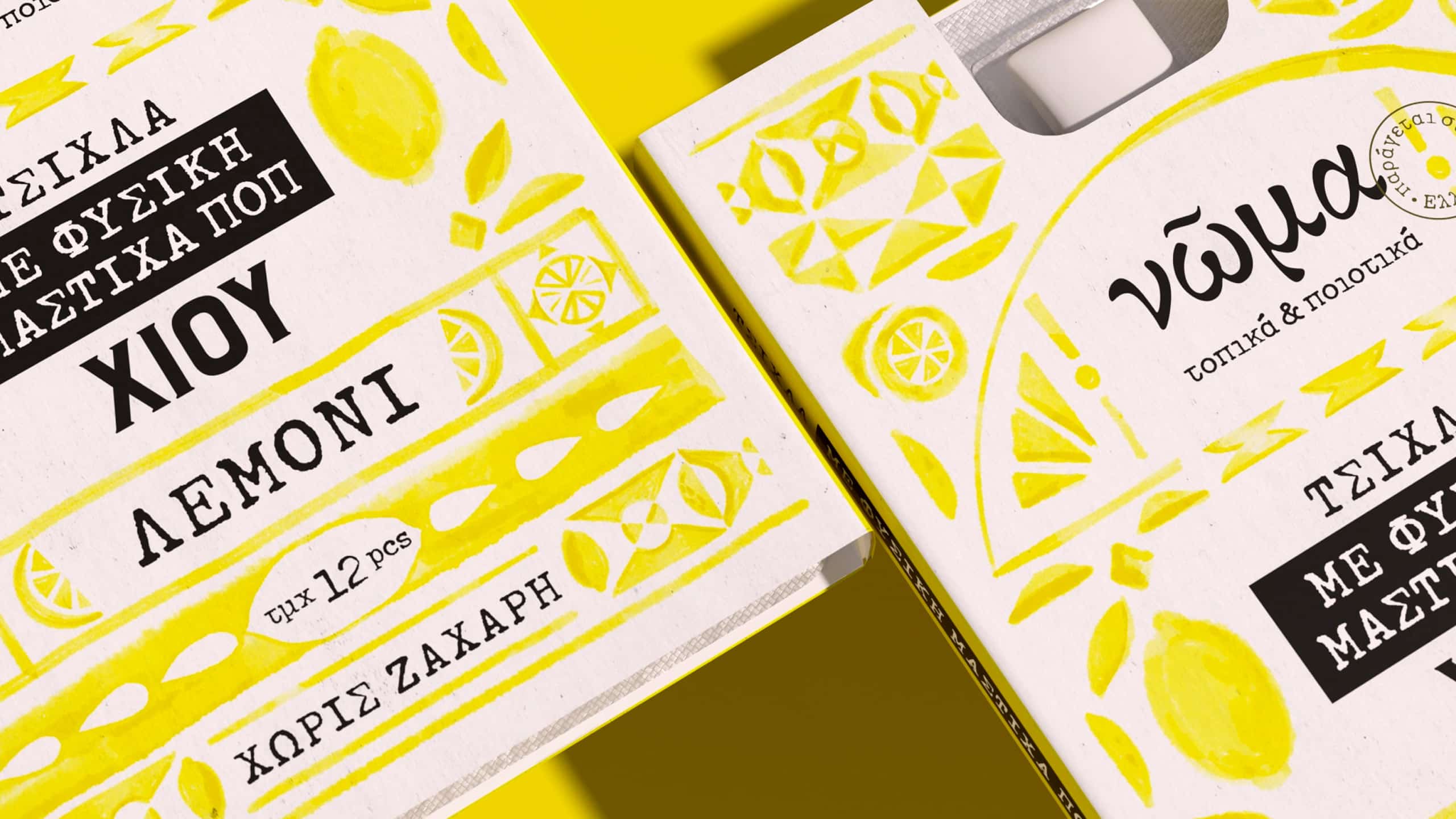 Νῶμα (Noma) is a Greek Retail-owned Brand (private brand) by European discount grocer Lidl with a broad portfolio of quality food and beverage products characterized by local ingredients, regional flavors, and traditional recipes.
Greek agency Caparo DC was asked to design the packaging for a sugar-free product range of chewing gums with Mastic PDO from Chios Island. Chios is the Greek island where Mastic has been produced for over 2500 years (protected designation of origin). The brand's core values are authenticity, tradition, honest locality, but also nostalgia ("νώμα" means remembrance, memory in ancient Greek). The brand celebrates craftmanship and artisanal culture, aiming to reflect multiple Greek regions' timeless values and local characteristics and introduce them to a mass consumer base. The products are placed across Lidl's shelves with an upper positioning. The roots of the past bring fruits to today's products.
The creative strategy: The roots of the past bring fruits to today's products. The design uses as the primary vehicle the "Ξυστά" (ksistá), the distinctive decoration elements found outside every house of the village in Chios most known for its quality mastic. The vibrant color palette was inspired by the characteristic colors of the local scenery to reflect the product's locality even further. The design team used watercolors to highlight the playful character (fitting a gum brand), while the watercolor textures and tints enhance the connection with the past and provide a vintage style with a fresh twist.
The range consists of 4 SKUs, all placed in the last stop of the market next to the counters. With this design route, these products initiate a different take on the chewing gum category introducing a more sophisticated, storytelling, and healthy-food-oriented look & feel.