Perrigo Appoints Patrick Lockwood-Taylor President and CEO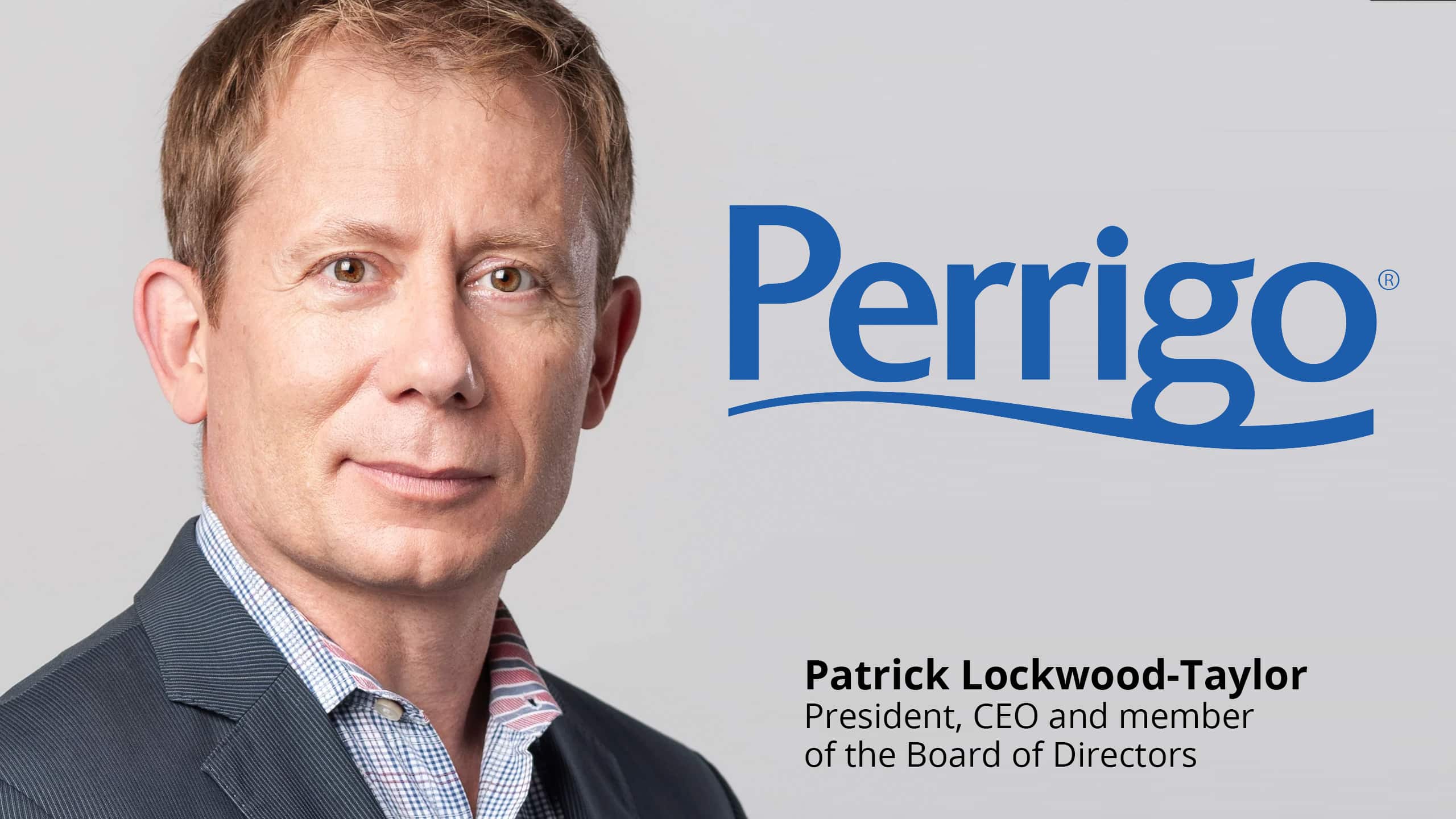 Perrigo announced last week the appointment of industry professional Patrick Lockwood-Taylor as its new President, Chief Executive Officer and member of the Board of Directors, effective June 30, 2023.
Mr. Lockwood-Taylor joins Perrigo from Bayer AG, where he served a dual role as President of the approximately $15 billion revenue Bayer U.S. business and Regional President of Consumer Health North America, achieving high single-digit growth during his tenure. As Regional President of Consumer Health North America from 2018-2023, he returned the business to revenue and market share growth after multi-year declines, delivered strong compound annual growth rates, achieved best-in-class innovation led growth and expanded operating margins. Before Bayer, Mr. Lockwood-Taylor served as President and CEO of The Oneida Group Inc., a private company. Prior to this position, he spent more than 20 years with Procter & Gamble in various roles, including brand franchise and general management leadership positions. During his tenure as Senior Vice President for Procter and Gamble's Personal Health Care business, he also served as Chair of the Consumer Health Products Industry Association (CHPA). In total, Mr. Lockwood-Taylor's career spans more than 25 years of experience in global consumer product leadership roles, including positions in operations management, sales, marketing, country management and general management across four continents. He holds first class joint honors degrees in economics and management studies from Leeds University, and a Professional Diploma in Marketing from the Chartered Institute of Marketing.
Chairman of the Board of Directors, Orlando D. Ashford, stated, "Today's announcement is the culmination of our succession planning and a thorough global search process to identify the next Perrigo CEO. The entire Board is confident that Patrick is the right leader to relentlessly execute on our Optimize & Accelerate strategy. Patrick is a proven winner with a deep knowledge of the consumer self-care industry who promotes a performance driven and inclusive culture centered around innovation, creates industry leading in-house digital marketing and e-commerce capabilities, fosters Rx-to-OTC switches, and transforms customer partnerships through mutual business development. The Board and I look forward to working with him and the leadership team to bring an intense focus on operational execution and drive long-term value for our shareholders." Ashford continued, "I would also like to thank Murray for his leadership over the past five years. We are grateful for his service and wish him the best in his retirement."
Incoming President and CEO, Patrick Lockwood-Taylor, commented, "I am honored to be appointed as Perrigo's next President and CEO. Perrigo is a unique consumer business with a strong portfolio of global brands and store brands, a meaningful presence in important self-care categories, and an exciting runway for growth. The Company has earned the attention of many within the self-care industry, and I have closely followed its tremendous progress over the years. I look forward to working with the Board, leadership team and my 10,000 Perrigo colleagues around the world to achieve the Company's stated goals and deliver strong returns for shareholders." Lockwood-Taylor continued, "I would also like to thank Murray for all that he has done for Perrigo and look forward to working with him on a smooth transition."
Murray S. Kessler, commented, "I am extremely excited about Patrick taking the reins to lead Perrigo. His deep knowledge of the industry, incredible passion for brand-building and customer relationships along with his proven track record are exactly what is needed to take the strong foundation that has been put in place and turn it into consistent results and strong value creation for all Perrigo stakeholders. I believe in Patrick's ability to deliver the Company's strategic plan and I will do everything in my power to support Patrick in the transition." Kessler continued, "Once again, I'd like to thank everyone at Perrigo who made my time at the Company one of the most rewarding of my career."