Waitrose Cuts 200 Prices on Customer Favorites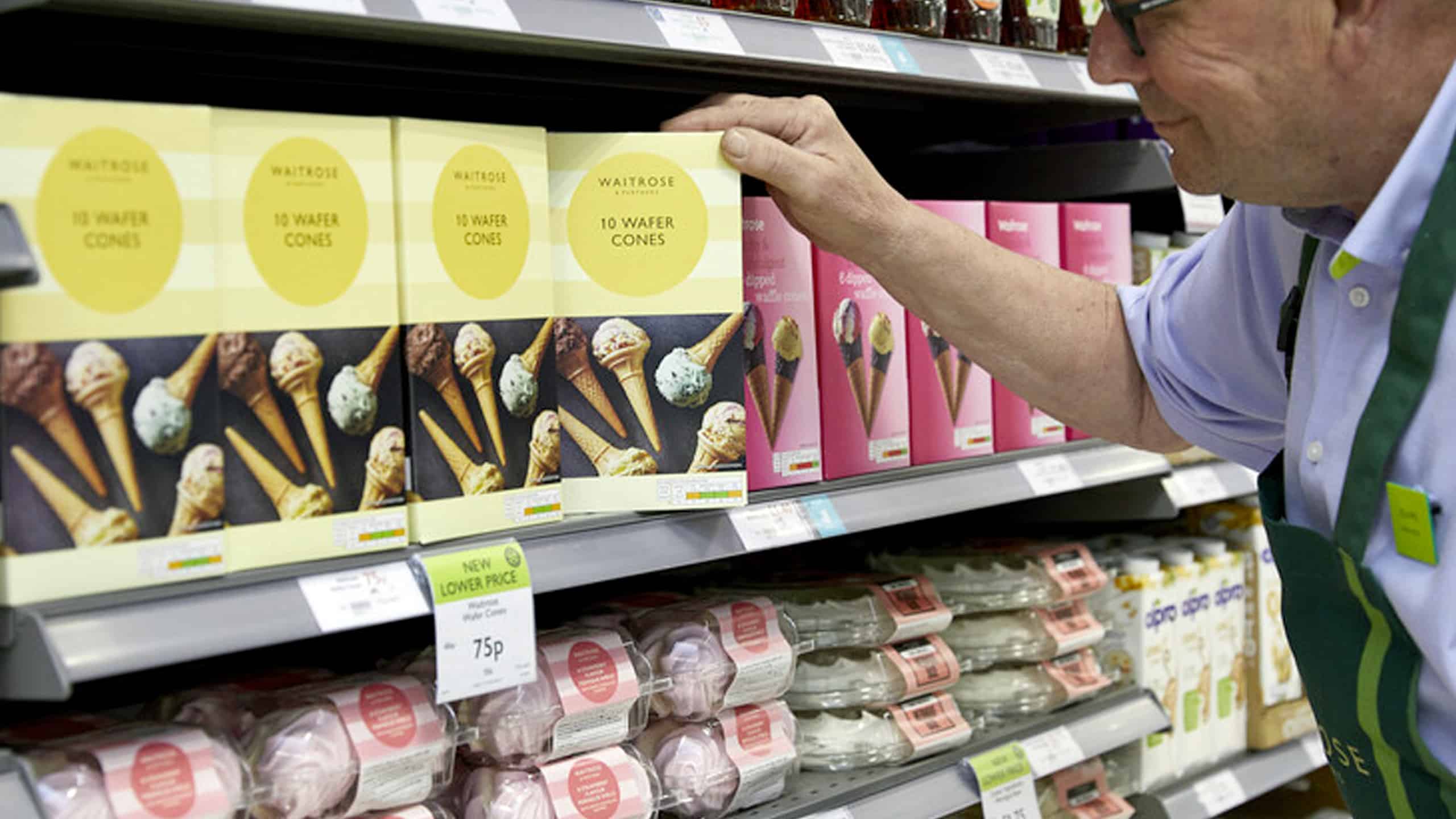 British retailer Waitrose has cut the prices of over 200 everyday, summer favorites as part of a £100m investment to lower customers' bills.
The new lower prices can be found in every aisle and include cupboard staples from British butter and tomato ketchup to Fairtrade golden caster sugar, as well as British cocktail sausages, salads and ice cream for summer barbecues and picnics.
Half of these products are now at least 10% cheaper. The price cuts have been made without compromising on exceptional quality or Waitrose values, which include sourcing higher welfare meat and commitments to British farmers.
This is the second time Waitrose has lowered hundreds of prices this year. In February, they cut prices on more than 300 products at the start of a record £100m investment. This move has already attracted new customers to shop with us.
Charlotte Di Cello, Commercial Director for Waitrose, said: "We're investing millions in lowering the prices of everyday food across our aisles, so customers benefit every time they shop with us. "But it's summer, so our customers are telling us they also want delicious treats for picnics and barbecues to be more affordable, so we've lowered the prices of British double cream, ice cream, ice lollies, and meringues made with free range eggs.
"We've made these cuts with absolutely no compromise on the high quality, high welfare, and delicious recipes our customers expect from us.
"We'll still react to any drops in food inflation and pass on savings to our customers as soon as the prices we pay begin to fall, and we'll continue to pay farmers a fair price for their products too."
In addition to the investment in prices, Essential Waitrose private brand range of over 900 products is the largest value range of any UK supermarket.
Examples of Waitrose-owned brand price cuts on food staples:
Product
Old Price
New Price
% Reduction
Waitrose Soft White Medium Loaf 800g
£1.15
£1.00
13%
Essential British Pork Chops – 400g –
made from higher welfare, outdoor bred pork
£4.25
£3.75
11%
Essential 10% Fat British Beef Mince – 500g
£3.55
£3.15
11%
Essential Smooth/Crunchy Peanut Butter –
made with 97% roasted peanuts and certified sustainable palm oil
£2.35
£2.10
10%
Waitrose Shortbread Fingers 200g – all butter and made in Scotland
£1
90p
10%
Essential Chicken Thighs 1kg higher welfare
£3.60
£3.25
9%
Essential Honey
£2.60
£2.35
9%
Essential British Spinach 260g
£1.75
£1.60
8%
Essential salted /unsalted British butter 250g
£2.00
£1.90
5%
Essential Reduced Salt & Sugar Ketchup 445g
£0.90
£0.85
5%
Examples of Waitrose-owned brand price cuts on summer favorites:
Product
Old Price
New Price
% Reduction
Waitrose Watermelon chunks 450g
£5.00
£3.95
21%
Waitrose Caesar Dressing 150ml – made with free-range egg yolk
£1.45
£1.25
13%
Waitrose meringue base – made with free range eggs
£2
£1.75
12%
10 Waitrose Wafer Ice Cream Cones
85p
75p
11%
Essential Vanilla Soft Scoop Ice Cream 2 liters
£2.45
£2.20
10%
Essential Double British Cream 300ml –
made with milk produced to higher welfare standards
£1.40
£1.25
10%
Waitrose Ciabatta rolls x4
£1.65
£1.50
9%
20 Essential picnic eggs 400g – made with free-range eggs and higher welfare pork
£3.10
£2.80
9%
Waitrose Valencia Ice Lollies made from freshly squeezed Valencia oranges
£2.90
£2.75
5%
40 Essential British cooked cocktail sausages 400g –
made from higher welfare, outdoor bred pork
£3.15
£3.00
4%