Say Hello to Southeastern Grocers New Know & Love Brand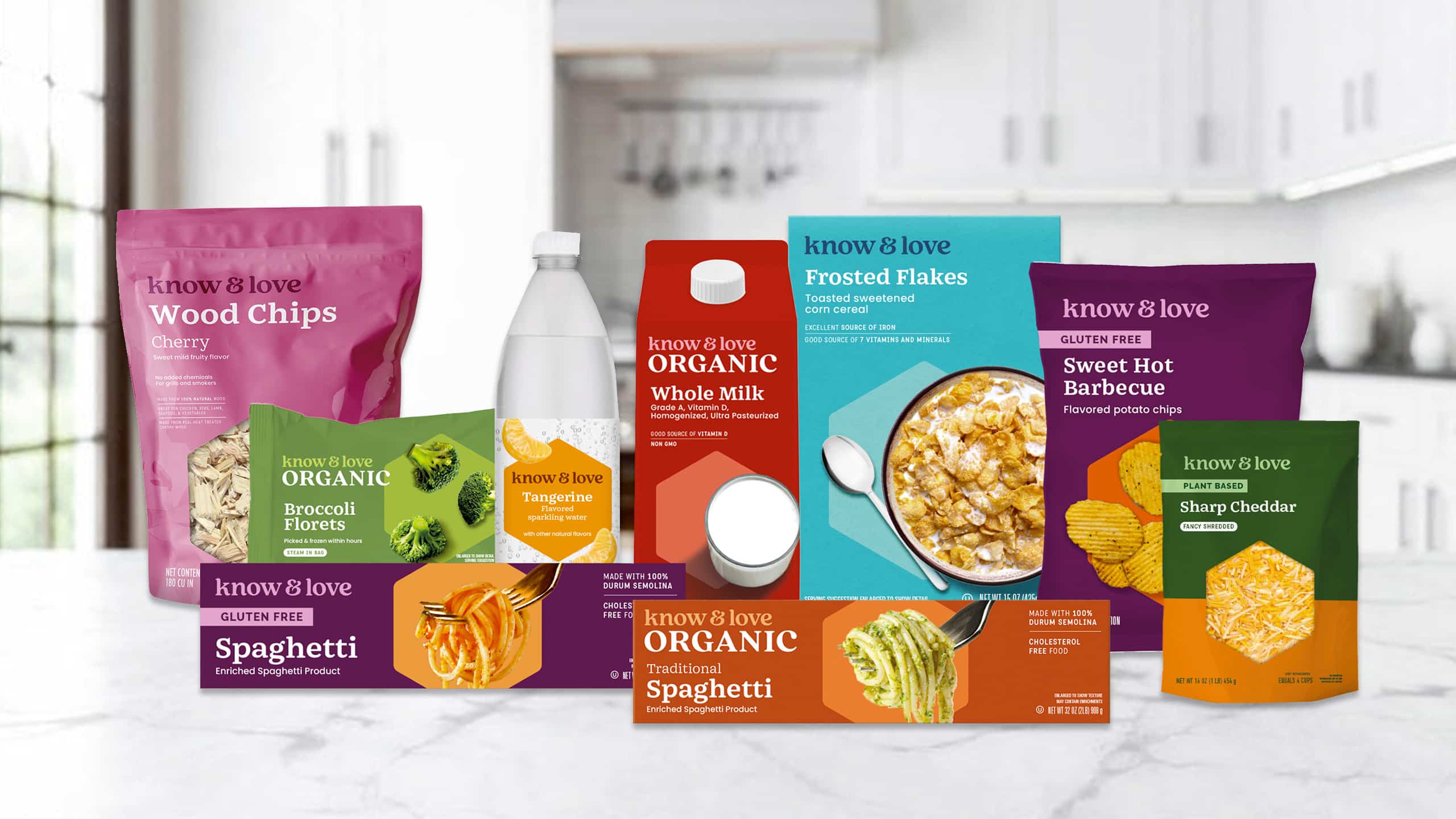 Southeastern Grocers Inc. (SEG), the parent company of retailers Fresco y Más, Harveys Supermarket, and Winn-Dixie grocery stores, announces its new, Retailer-owned Brand (private brand) Know & Love – designed to offer customers a wide range of affordable, clean label products made with ingredients they "know," to create the everyday products they'll "love."
SEG's Know & Love will roll out exclusively in stores gradually through next year, allowing customers to discover and enjoy the expanded selection over time. SEG's existing Naturally Better products and select SE Grocers products that meet the quality and clean label standards of Know & Love will gradually transition into the new product line. Once fully launched, Know & Love will offer more than 1,000 clean-label products, including dairy, produce, ready-made foods, beverages, and household items.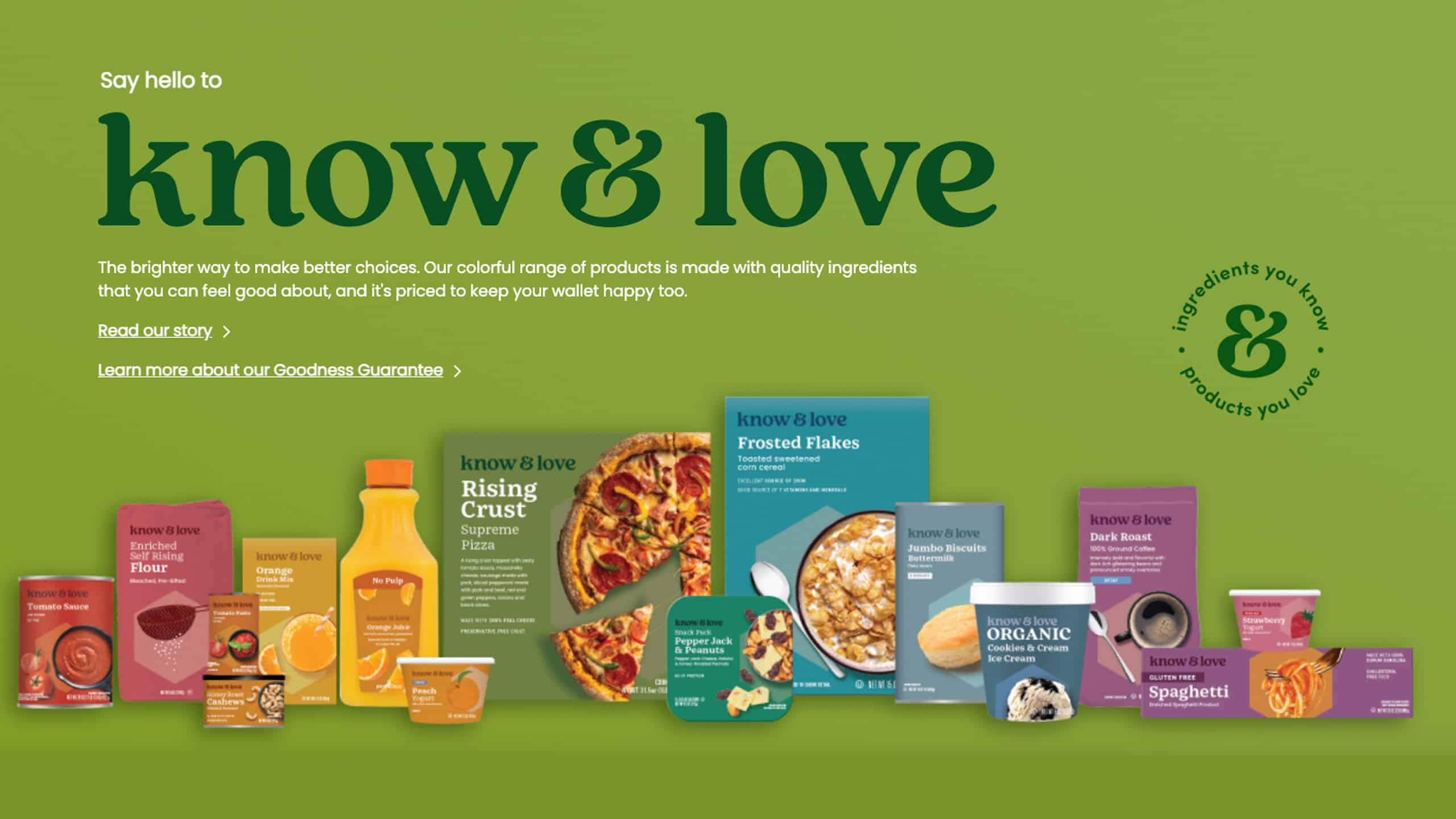 SEG's new Know & Love brand builds upon the grocer's commitment to providing its customers with quality products and services that stretch their wallets. The thoughtfully curated selection prioritizes value and great taste, offering products across a wide range of food, beverage, and household categories that are free from nearly 100 undesirable ingredients, such as certified color additives, partially hydrogenated oils, high fructose corn syrup and sweeteners such as aspartame, saccharin, and sucralose.
Brooke Rice, Senior Director of Own Brands for Southeastern Grocers, said, "Our customers and associates are the driving force behind every decision we make, and as they began to express an increasing desire for products with simple ingredients, we set out to create a budget-friendly, clean label line centered around two fundamental traits: trust and transparency. Know & Love encapsulates this ideal and reflects our steadfast commitment to provide quality products at an affordable price. Our Know & Love Goodness Guarantee, upholds this standard by offering customers a benchmark for excellence across the entire product line. When customers purchase Know & Love items, they can trust they're bringing home products made from ingredients they'll love."
Know & Love is also evolving SEG's overall approach to packaging design. To ensure a truly engaging customer experience, SEG leveraged innovative neuroscience and neuromarketing techniques to create a clean, visually appealing packaging design that aligns with clean labeling principles while conveying a sense of trust, reliability, and affordability. As a result, Know & Love's packaging design mirrors the simplicity and quality of its products, ultimately enhancing the overall shopping experience. Additionally, Know & Love features color-coded packaging to help customers with dietary requirements easily find products suited to their needs – dark purple packaging indicates gluten-free items, and dark green packaging denotes plant-based options.
The move marks a dramatic shift in the Retailer-owned Brand portfolio strategy as SEG expands its portfolio beyond SEG private label sub-brands. Yet Know & Love maintains a subtle wink to its SEG parents by picking up the hexagon as a graphic element/window from the other SE-branded products. Introducing a brand with a modern "better for you" / "free from" more sustainable customer-focused positioning that moves beyond traditional private label tiering is a natural and exciting step in their brand management evolution.