Save-On-Foods launches Only Goodness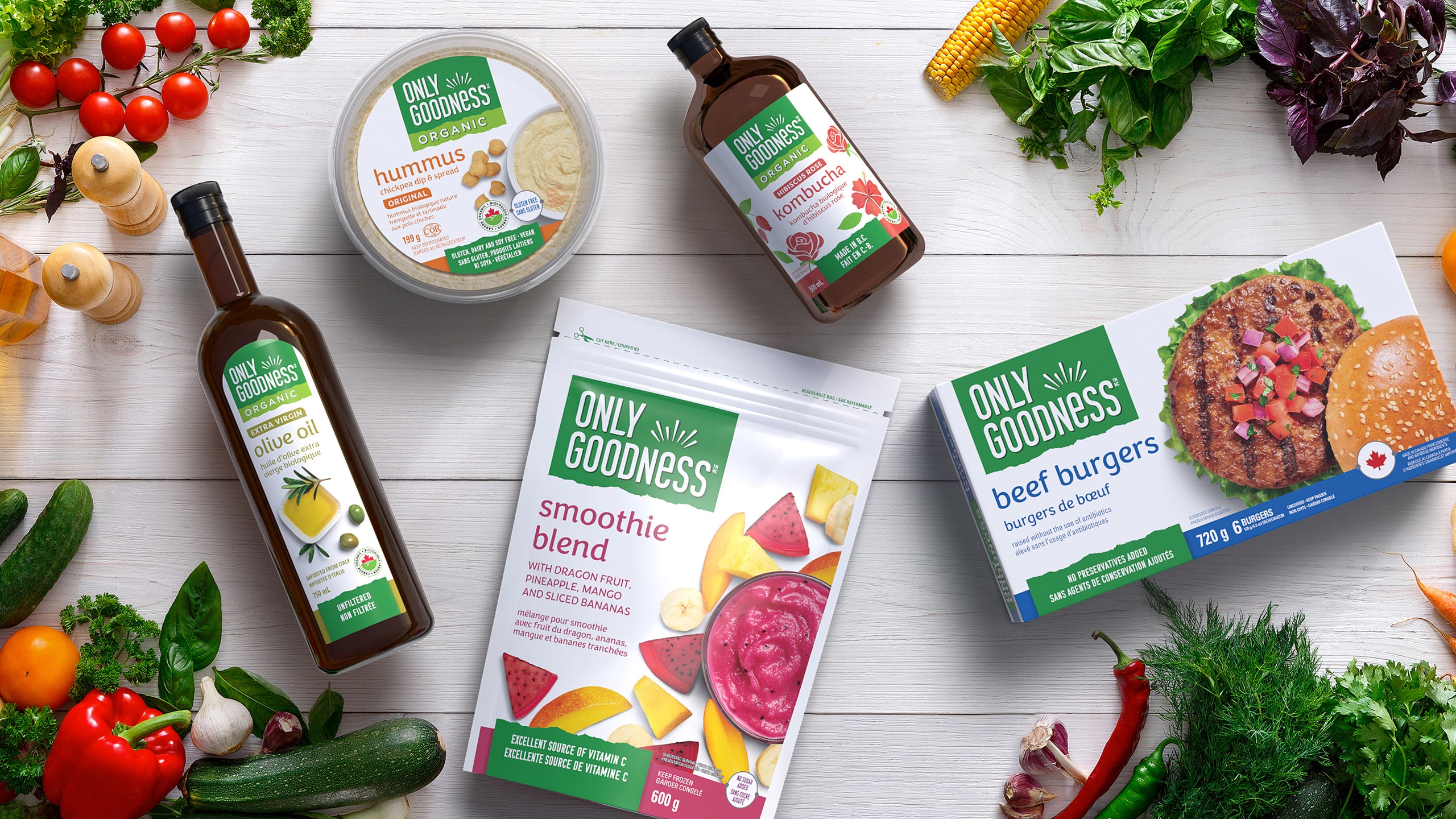 Headquartered in British Columbia, Canada, Pattison Food Group, the parent company of Save-On-Foods and Western Family, knew that they needed a Retailer-owned Brand (private brand) that would cater to the ever-growing healthy lifestyle "Better for you" shopper. The retailer engaged Canadian agency Whitespace Brands a Division of Fish Agency, the creative team that took on the challenge to develop a brand that not only embraced a healthy lifestyle, but also stood out from the overwhelming number of products claiming to be "Better for you".
For many, living a healthier lifestyle involves making small, incremental changes that are achievable and practical. However, the proliferation of claims leaves shoppers feeling more overwhelmed than ever. The overarching need was for a brand that helped make healthier choices simple and accessible.

From this need, Only Goodness a Retailer-owned Brand (private brand) of organic and free-from "Better for you" products was born. The core range eliminates over 150 artificial ingredients across dozens of product categories across the store.
The new brand includes a dynamic QR code on each package which gives shoppers easy access to a list of every artificial ingredient that will never be found in Only Goodness products, nutritional content from registered dieticians, and other healthy living advice.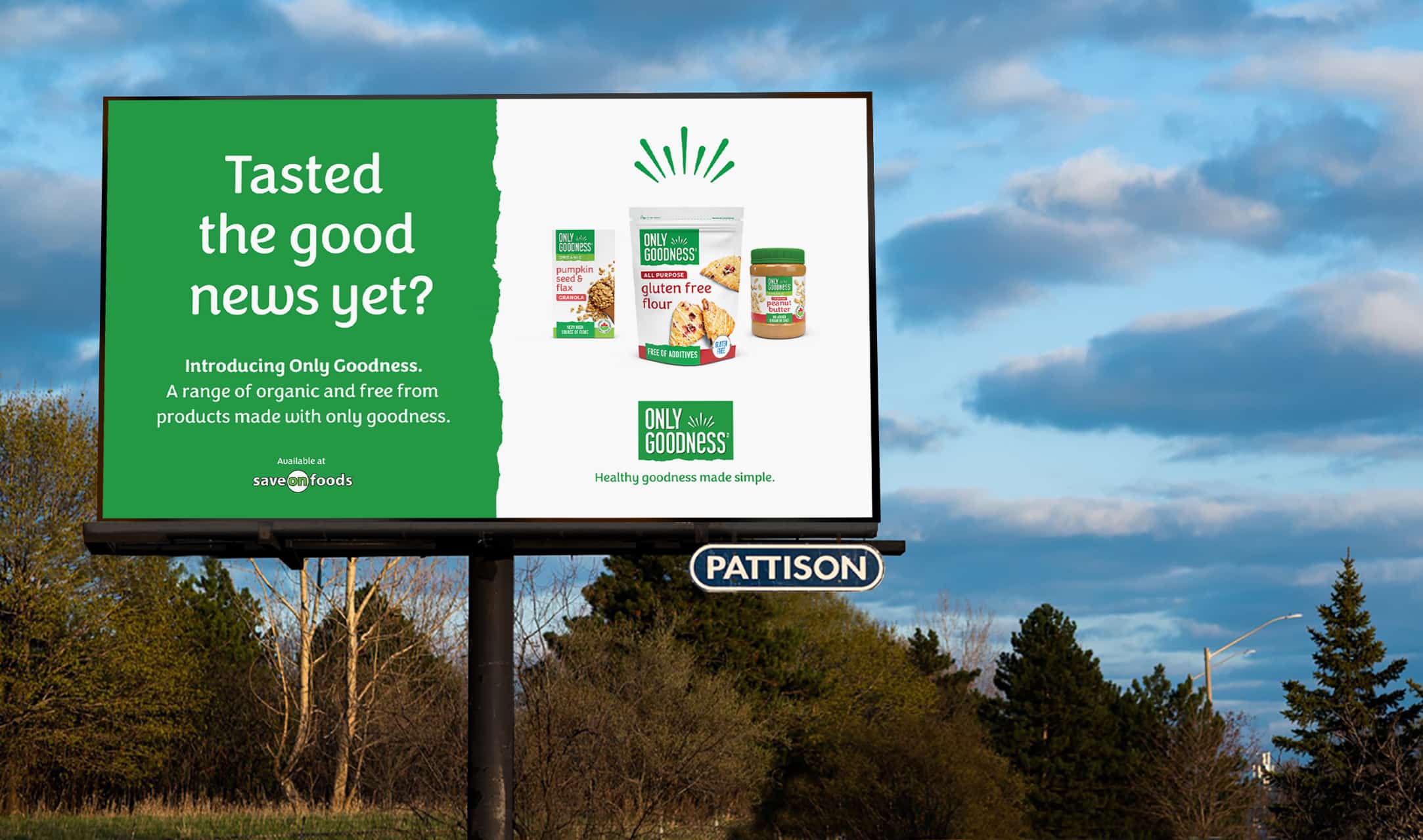 The brand was launched the campaign "Have you tasted the good news?" The multimedia campaign included a combination of in-store merchandising, outdoor advertising, and digital backed by influencers, social media, and e-commerce.