Thrive Market Launches F.a.e. Body Care Brand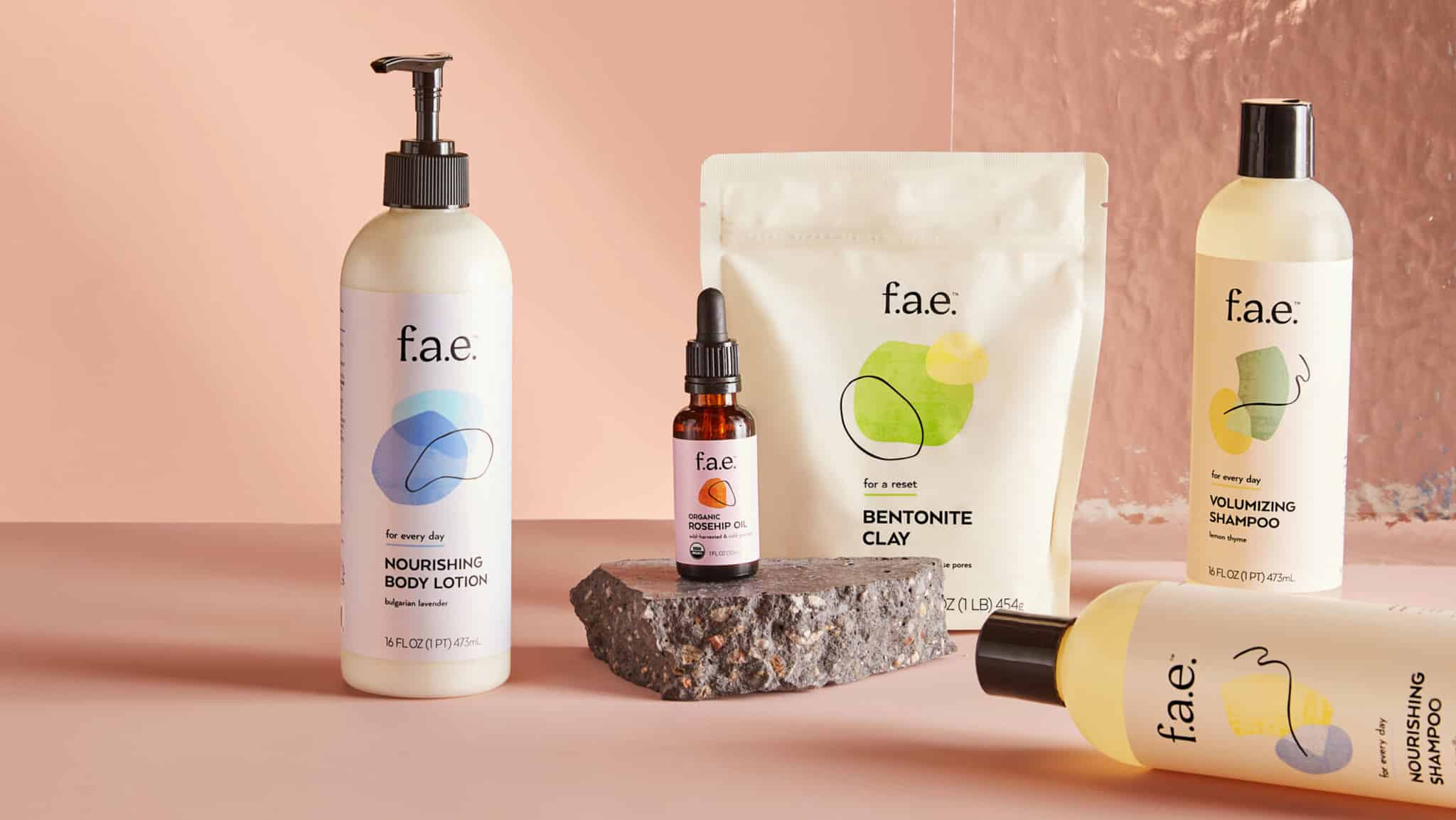 F.a.e. by Thrive Market, which stands for "for all everywhere," features 26 sku's including body care, skincare, haircare, and sun care products. The range includes shampoos, body washes, facial oils, body lotions, conditioners, and sunscreen sprays each priced from $6.99 to $9.99. The products does not contain parabens, phthalates, silicones or synthetic dyes and fragrances. The launch of F.a.e. will be supported by email, influencer marketing, social media, and promotion on the Thrives website.
The retailer's website describes the brand: "f.a.e. by Thrive Market puts care back into skin and body care with clean, cruelty-free formulas at affordable, feel-good prices. f.a.e. is for all, everywhere."
How f.a.e. by Thrive Market defines "clean"
We promise that every beauty, body, hair, and skin care product we create will be: Vetted by experts who go to great lengths to ensure that it's formulated with ingredients we trust and Leaping Bunny Certified, aka always cruelty-free with no animal testing—ever. Speaking of formulas, our products never include anything on our evolving list of restricted ingredients. We only work with producers that follow our Supplier Code of Conduct, which requires ethical manufacturing practices and supply chains. And we only make claims that we can back up with substantiation, including labels like organic and non-GMO. Why? Because we want you to feel confident making better choices for your family and our planet.
f.a.e. by Thrive Market's products are always made without: parabens, chemical sunscreens, phenoxyethanol, sulfates or sulfites, petrolatum or paraffin, mineral oil, conventional palm oil (ours is always responsibly sourced), ethanolamines, hydroquinone, BHA, BHT, formaldehyde or formaldehyde-releasing ingredients, methylchloroisothiazolinone or methylisothiazolinone, and triclosan. As we continue to learn from experts, members, and suppliers, we'll continue to evolve this list.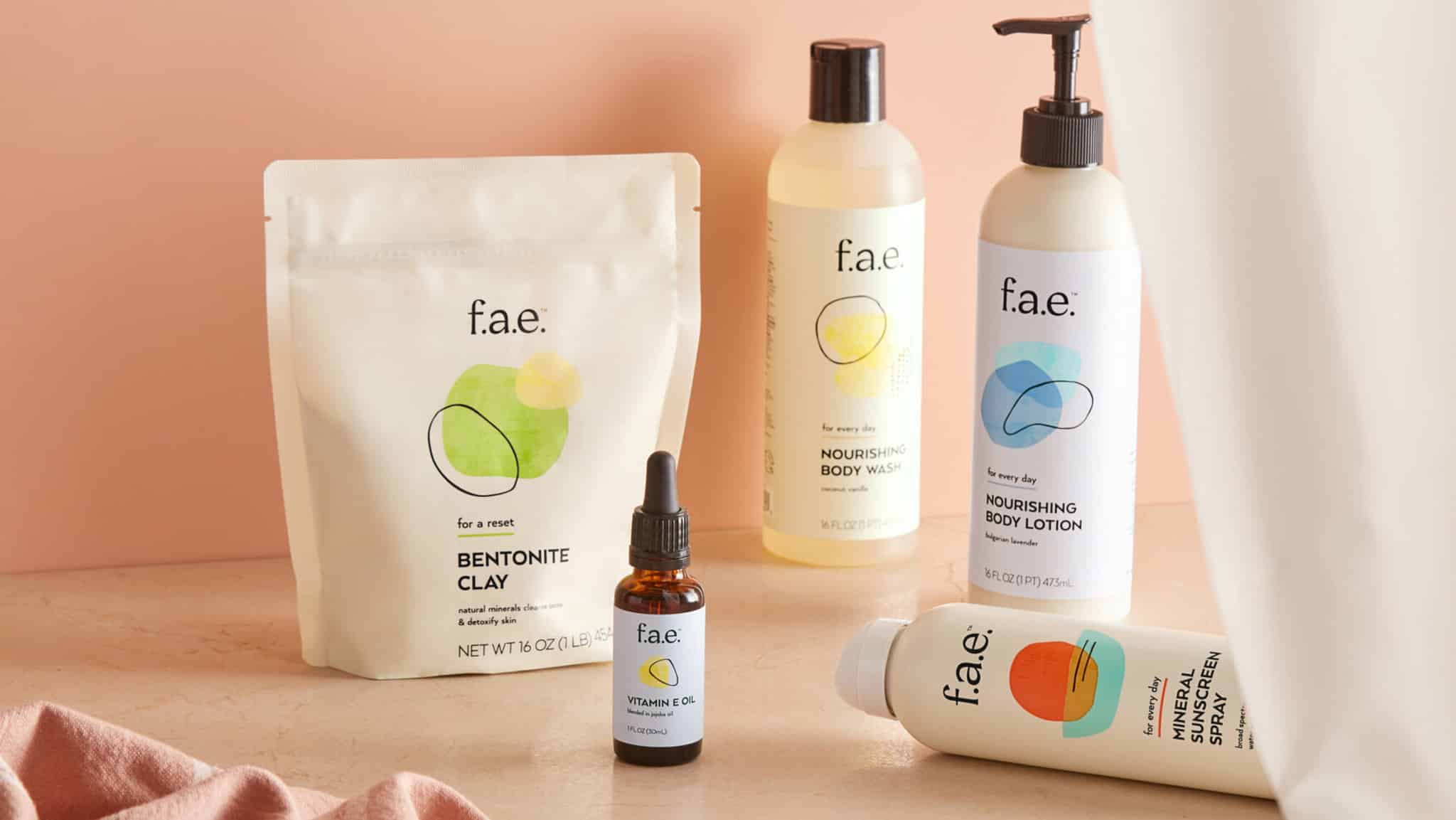 The digital health and beauty business publication Beauty Independent spoke with Christine McNerney, senior director of merchandising for home, health and beauty at Thrive Market, who said F.a.e. aligns with the retailer's value proposition. "F.a.e. is an investment into our mission to make healthy living affordable and accessible to all, only now we're going beyond the grocery aisle. We wanted to signal that larger company ethos of being accessible in the brand name," she expounds. "Ultimately, we want to be a clean beauty brand that's made for all everywhere." 
McNerney went on to discuss private brand at Thrive Market isn't simply about slapping a label on products. "We feel like we're really building more than just a private-label program," she says. "We are working on what ingredients we want or don't want in the products. We handle the branding, the design, the marketing and what we want the brand to stand for. So, for us, f.a.e. is really our own brand."