Sainsbury's Switches All Coffee Pods Aluminum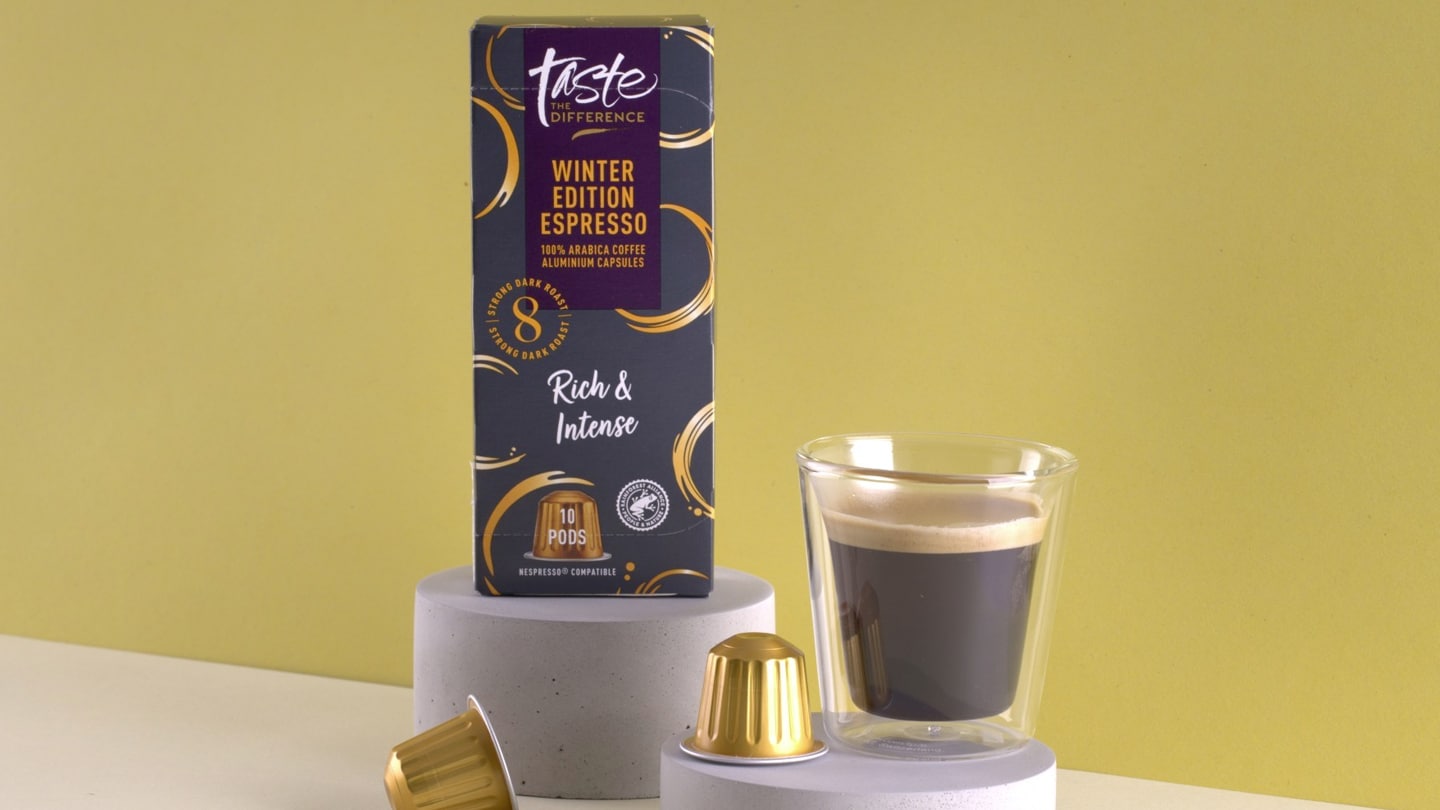 Mornings just got a latte better, as UK-based retailer Sainsbury's announced it has changed its entire coffee pod range from plastic to aluminum pods, allowing customers to recycle them at home. The new aluminum packaging means the range is now fully recyclable and will help to save over 10 million pieces of plastic each year. The change is across the whole Sainsbury's coffee pod range, helping customers up and down the country to recycle more at home.
The move comes after Sainsbury's was the first UK retailer to label its Retail Brand (private brand) aluminum coffee pods recyclable last year – before this it was widely believed that aluminum coffee pods were too small to be recycled at curbside and needed to be recycled via specialist collection schemes. The rollout of the packaging change across Sainsbury's entire coffee pod range this month means that more people than ever can recycle their coffee pods at home.
To recycle, all customers need to do is empty the pods with a teaspoon, rinse them, and simply place in their usual curbside recycling. Alternatively, they can purchase a Dualit EcoPress from Sainsbury's in-store or online. The device is an easy way to ensure that coffee is separated and removed from the aluminum, and ready to be recycled. Whilst not essential, the EcoPress makes it quicker and easier – helping more people to recycle.
The retailer's move is espresso-ly positive as Sainsbury's has also reduced the amount of cardboard across the range by over 20%, through changes to the box packaging as well as the cases the products are transported in.
The extensive variety of aluminum pods in the range means there is something for everyone! From blonde-inspired trends featured in the Signature Light Roast coffee, to short-shot Ristretto coffee – Sainsbury's is helping coffee lovers reduce their plastic waste, one pod at a time. The aluminum pods can be purchased in both packs of 10 and 30 pods.
The step is the latest in a string of plastic reductions as part of the retailer's ongoing commitment to halve its own-brand plastic packaging by 2025. Earlier this year, Sainsbury's launched its 1L refillable handwash pouches, which use 85%4 less plastic, removing 28 tonnes of plastic every year5 and are 35% lower in cost compared to the equivalent bottles. The retailer also recently launched new double-length toilet rolls, reducing plastic packaging by 30% equating to 84 tons of plastic saved.