Albert Heijn Expands its low-priced Private Brand Range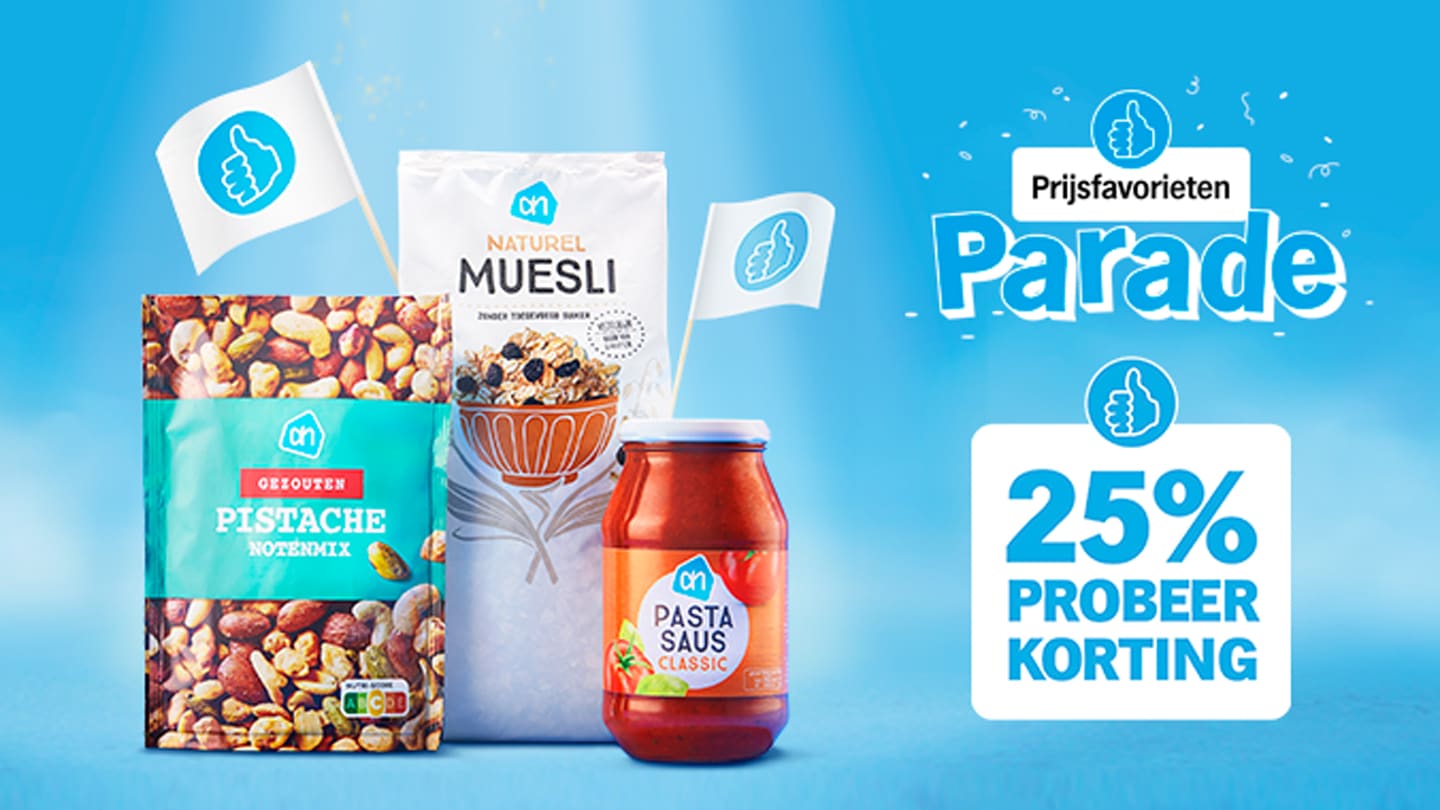 Dutch grocer Albert Heijn further expands the number of Price Favorites; the most affordable top quality own-brand products, recognizable by the blue thumb. From bananas to peanut butter and from detergent to stroopwafels. With more than 1600 Price Favorites, customers can buy all their daily groceries from breakfast to dinner and everything for the household at an affordable price. The range has been expanded to include drugstore products, drinks and animal feed.
Henk van Harn, director of merchandising and sourcing at Albert Heijn; 'We see that customers are increasingly paying attention to price and that the popularity of our Price Favorites is increasing enormously. At Albert Heijn, we think it is important that customers can continue to do their daily shopping at an affordable price and we want to make better food accessible together. For everyone. I am pleased that we are once again expanding our Price Favorites offer with top quality products.'
Even more savings
In addition to Price Favorites, Albert Heijn has even more to do with value shopping; there are hundreds of Bonus offers every week and with the Bonus Box and My Albert Heijn Premium customers receive an even greater discount. This allows customers to save up to 20% on their daily shopping.
Price favorites Parade
As of today, Prize Favorites will be in the spotlight through the 'Price Favorites Parade' campaign. The commercial shows that Ilse even dreams of Price Favorites. Popular are AH Wholemeal bread, Zaanse Hoeve Young matured 48+ slices, AH Hygienic wipes citrus and AH Dutch meatballs. During the campaign, a trial discount of 25% applies to a number of Price Favorites, so that customers can experience the good quality for themselves in an accessible way. Albert Heijn offers customers plenty of tips and inspiration via ah.nl, the app and the Allerhande on how customers can cook tasty, easy and healthy with Price Favorites.