Asda Launches Modern Take on Christmas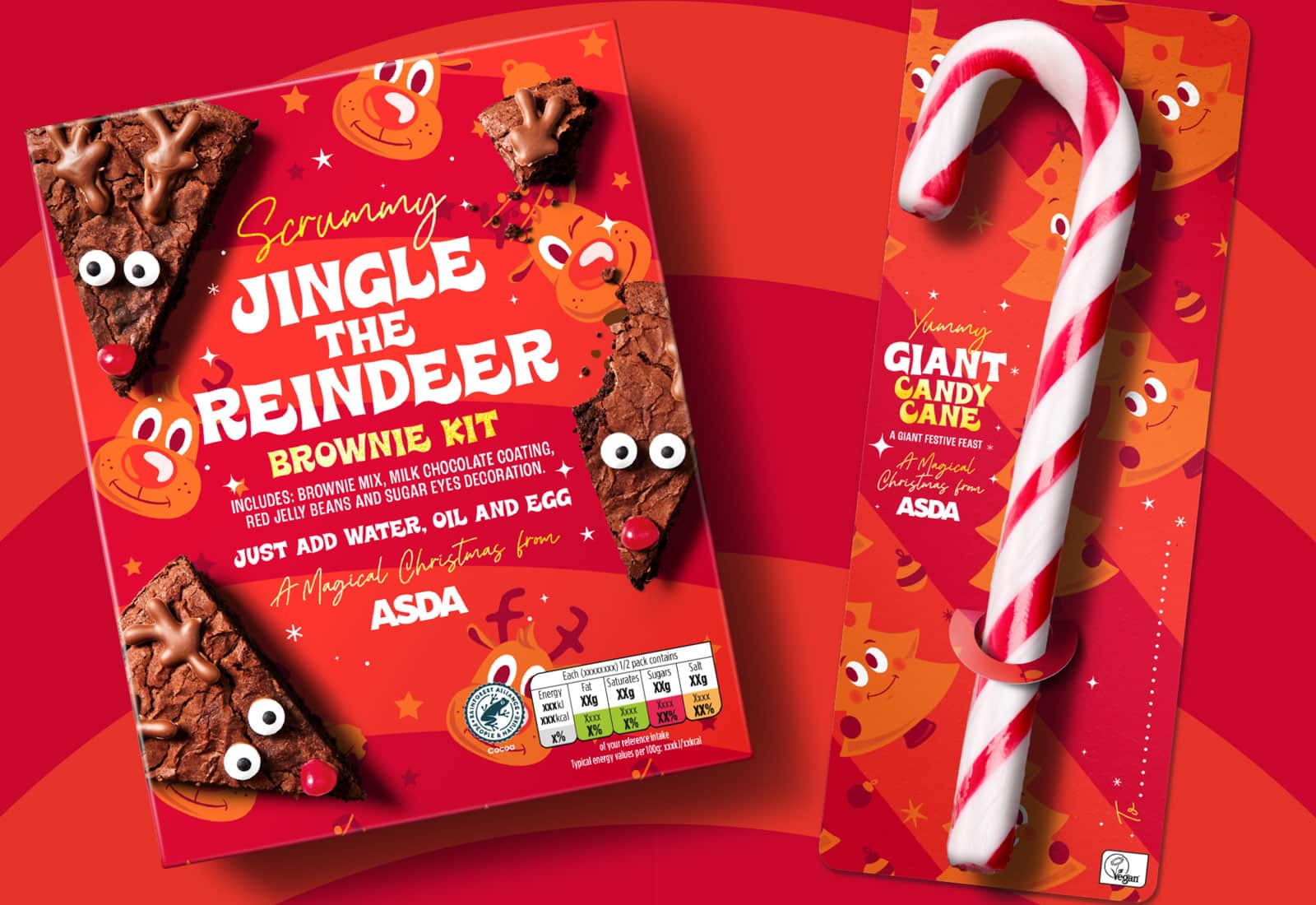 UK big-box retailer Asda had one thing on their 2022 wish list. To modernize their Christmas Retail Owned Brand (private brand), elevating quality perceptions along the way. British agency OurCreative were tasked with rekindling the Christmas spirit, and they delivered just in time for winter.
The creative concept "A Magical Christmas, All wrapped up by Asda" reimagines packaging as a beautifully wrapped present. Each side is enhanced with a wrap-around pattern, handwritten elements, and Christmas cracker humor stamps. A jewel-tone color palette allows for more robust differentiation when needed while still harnessing the magic feel of Christmas.
Photography played a vital role in raising quality perceptions across the range. Bold close-up crops and warm lighting create a festive, indulgent, modern look and feel. To increase quality perceptions further, Asda invested heavily in gold foil across the entire Christmas range, spreading Christmas cheer on every aisle.