Bright & Sunny Plant Based from Asda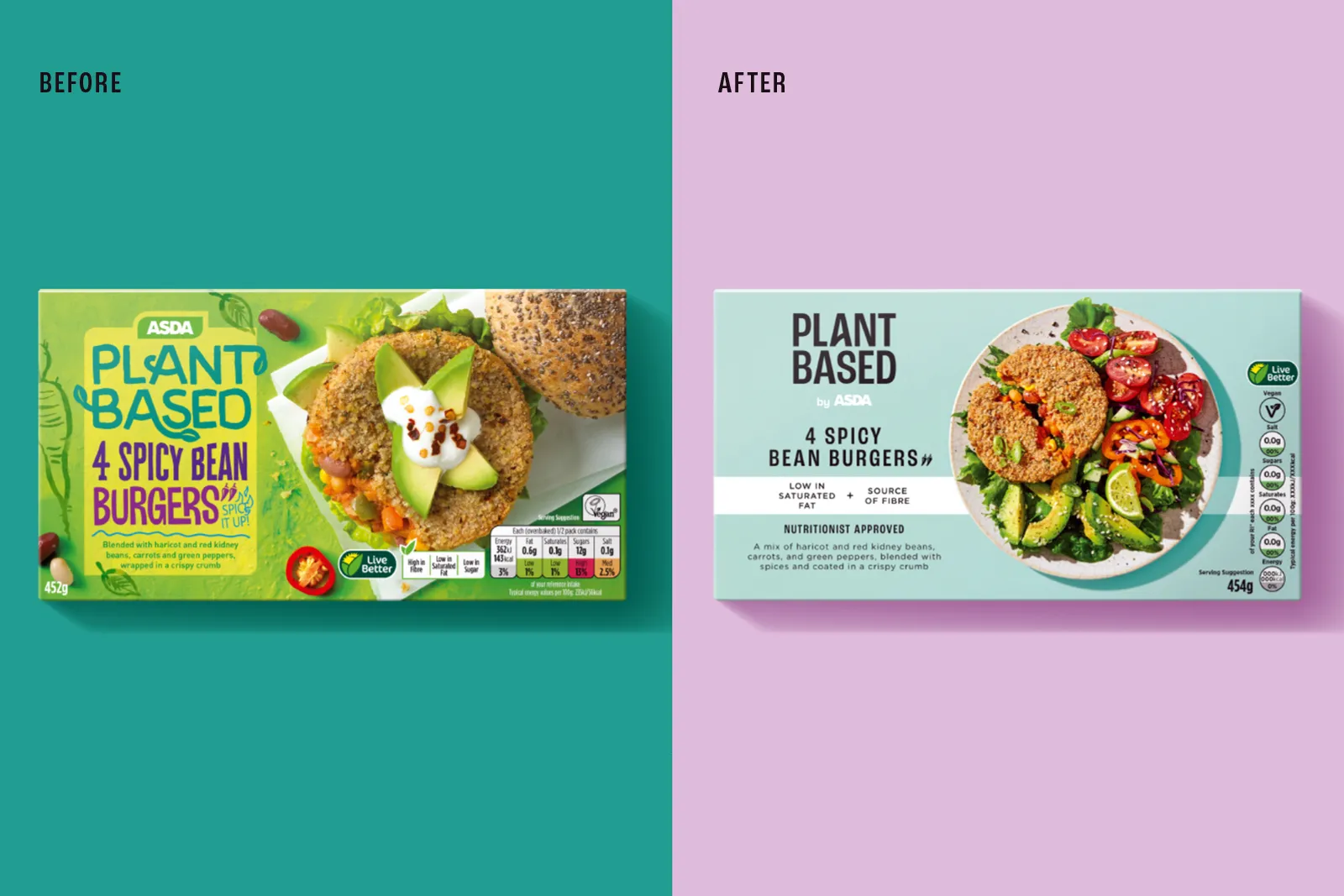 Veganism is booming. Exciting challenger brands have shaken up the category with confidence and an attitude that cannot be ignored. British retailer Asda needed a creative response fit for the future.
The previous Plant Based design was fussy and dated and did not have the stretch to go from nutritious meals to indulgent treats. With all potential consumers in mind, we created two distinct brands to appeal to all, OMV and Plant Based.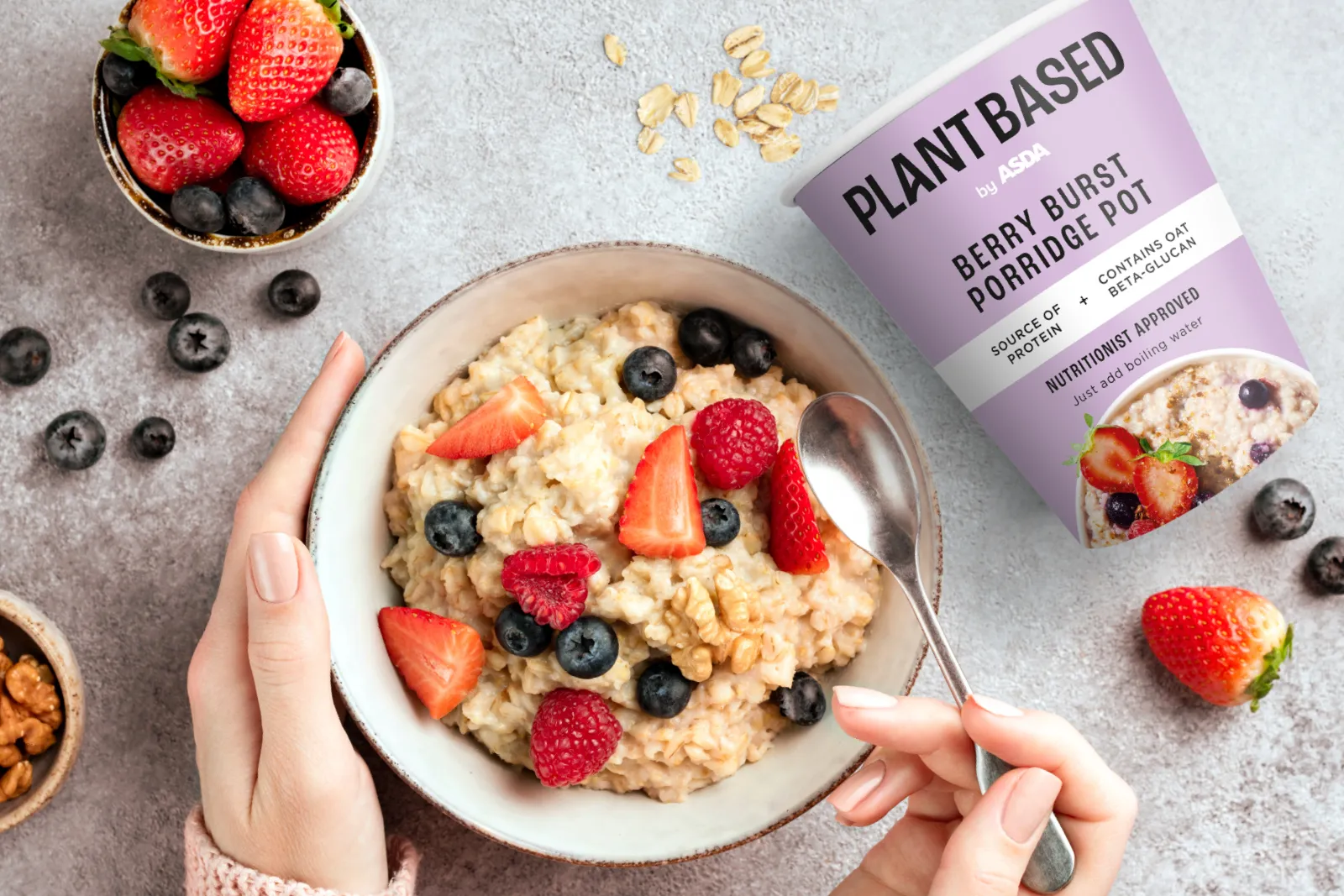 Nutritionist-approved, Plant-Based by Asda was intentionally designed as the healthy option by British agency OurCreative with a clean, modern brand identity that mimicked the cleanliness of the food inside. Delicious, nutritious serving suggestions appeal to those looking for a clean-eating celebration of plants. The structured design helps consumers to easily understand the benefits of every product and the calming color palette allows the beautiful, sunlit photography to really pop.
In stores now, the modern, bright and sunny design allows everyone to live better.