Albertsons Companies Rethinks & Reinvents Its Signature Brands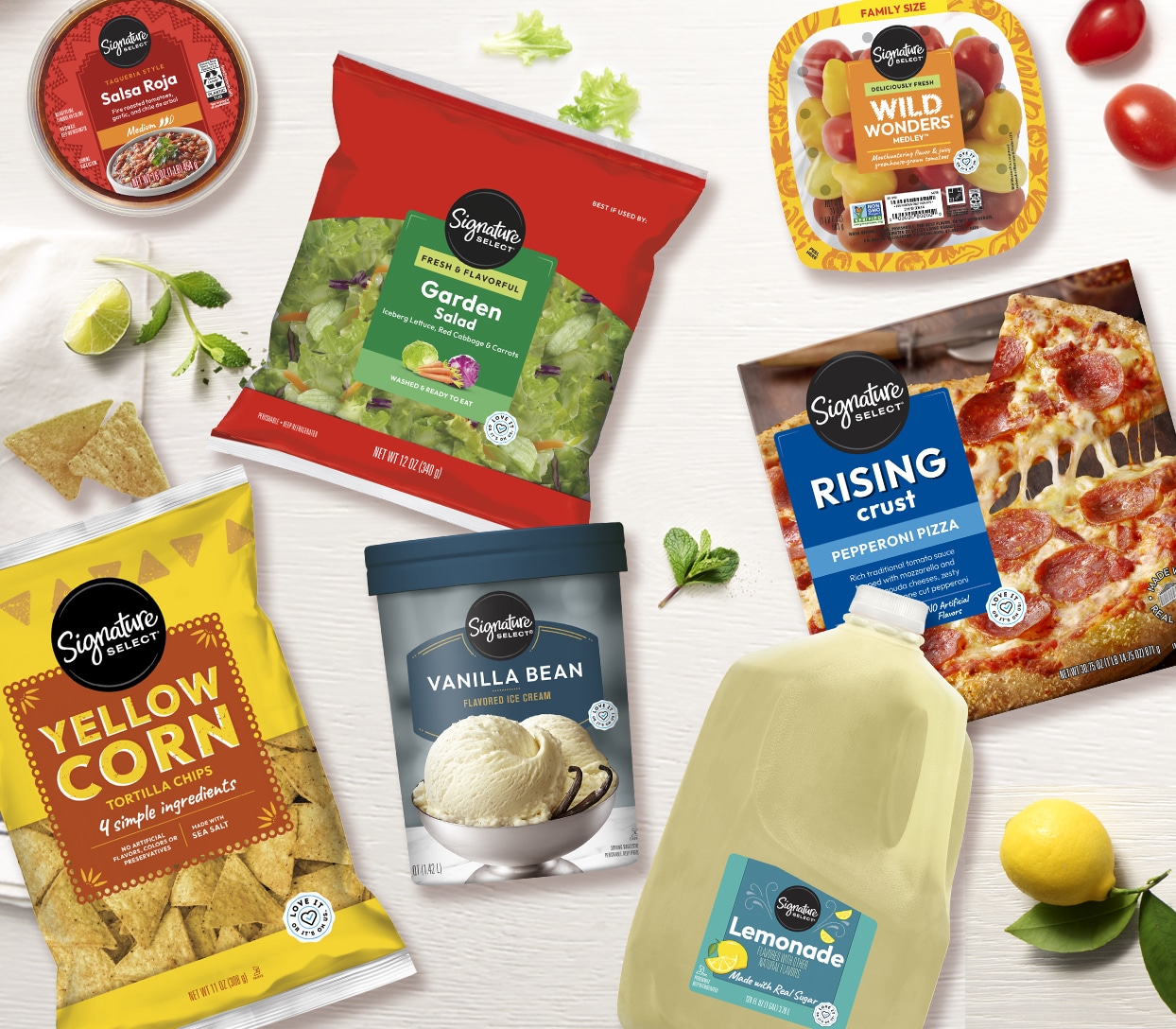 Albertsons Companies, Inc. announced today that it would rebrand its Signature Farms, Signature Care, and Signature Cafe products under one master Retailer-owned Brand, Signature SELECT, which features a refreshed, modern logo, bold packaging, and a new marketing campaign designed to build an emotional connection with customers. The transition to Signature SELECT is underway across stores, including Albertsons, Safeway, Vons, Jewel-Osco, Shaw's, and more, and is expected to be complete in early 2024.
"Signature SELECT is our flagship brand offering shoppers an incomparable assortment of quality products at an incredible value," said Jennifer Saenz, EVP and Chief Merchandising Officer at Albertsons Cos. "We are incredibly proud of our Signature family of brands and by bringing these sub-brands together under one name, we are building greater brand recognition, driving brand loyalty and creating customers for life."
Signature SELECT is already the largest brand in the Retailer's -owned Brand portfolio, boasting over 8,000 products, including packaged salads, ice cream, frozen pizza, coffee, paper goods, pasta, snacks, canned vegetables, and fruit, as well as ground beef, pork, and chicken.
Following the consolidation of Signature Farms' fresh poultry and produce, Signature Cafe's deli items, and Signature Care's line of personal and baby products, the expanded brand will feature the new Signature SELECT logo with a unified package design across its broad assortment of product categories so shoppers can easily identify the brand throughout the store. To reinforce the quality associated with every Albertsons-owned Brand item, Signature SELECT guarantees 100% customer satisfaction, or they can receive a full purchase price refund.
The Signature family of brands was introduced to the Albertsons portfolio of stores in 2016 following the merger of Albertsons and Safeway. However, the 'S' branding dates back to the 1960s when Safeway sold products under the 'S' brand, including milk, bread, ice cream, coffee, jellies, soft drinks, lunch meat, canned fruits and vegetables, frozen foods, and paper products. The 'S' brand remained a key private label for Safeway until 2012 when the company retired its namesake brand and merged its products under the Safeway Kitchens, Safeway Farms, Safeway Home, and Safeway Care brands, which ultimately became the Signature family of brands.
The Signature SELECT consolidation and rebranding follow recent updates to the Retailer's-owned Brand portfolio, including the evolution of the O Organics brand and redesign of Open Nature. These brand innovations are supported by a recent survey commissioned by Albertsons Cos. revealing that consumer demand for private brands continues to grow, with 93% of Americans embracing and expanding their purchases of store brands. Respondents cited price, quality, and availability as the main drivers of these purchases, with a large number writing in that better taste was a factor when choosing a private brand.
Put Your Signature On It
To celebrate Signature SELECT, the retailer debuted a new summer campaign in print, social, online, and streaming channels. From family cookouts, backyard brunches, summer treats and more, the creative highlights in-the-moment imagery of how Signature SELECT elevates everyday life with convenient, affordable alternatives to national brands in every aisle – without sacrificing taste or quality.
"When developing the marketing campaign to accompany our expanded Signature SELECT flagship brand, we knew we wanted to celebrate the brand's virtues of quality, taste, value and convenience," said Brandon Brown, SVP of Own Brands at Albertsons Cos. "Our Signature creative showcases warm, welcoming scenes that puts the Signature SELECT brand at the center of life's moments. We're creating an emotional connection with our customer and showing her how everyday occasions can have their own signature flavor and style."