Kroger's Murray's Cheese Wins Big at the American Cheese Society Annual Conference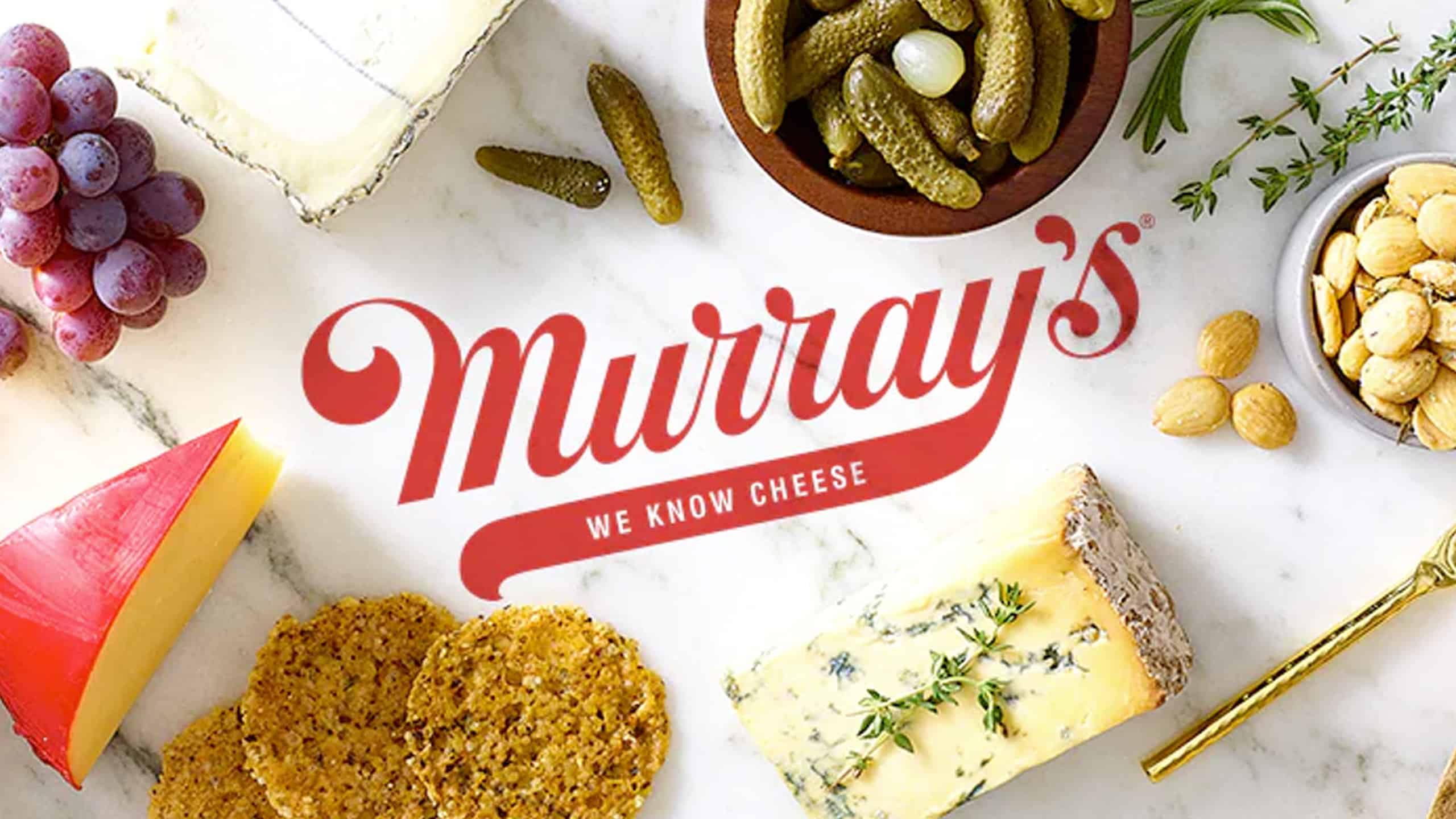 Kroger today shared that its Retailer-owned Brand Murray's Cheese Cave Aged Cheese range received numerous accolades at the American Cheese Society annual conference, bringing home five awards. Murray's operates more than 1,000 cheese counters in the Kroger Family of Stores, creating the customer experience for which Murray's has become known at its flagship Greenwich Village store.
Murray's proprietary Cave Aged cheeses are developed by a team of talented affineurs taking unmatured wheels from top creameries and crafting them into original creations not found anywhere else in the world.
"Through our cave-aged program, we create exclusive cheeses in collaboration with several wonderful creameries and cheesemakers," said Nick Tranchina, president of Murray's Cheese. "With months or even years of research and development, our team develops new flavors using proprietary aging techniques in our temperature- and humidity-controlled rooms. We are especially proud to be recognized by the American Cheese Society for our latest project, Carpenter's Wheel, debuting in October. Additionally, Stockinghall Cheddar continues to be awarded and is building a following as the Murray's Cave Aged cheese available in many Kroger shops nationally."
The American Cheese Society Judging & Competition is the largest for American-made cheeses, recognizing products for their flavor, aroma, texture, and appearance achievements. The Murray's Cave Aged Cheese line award-winners honored by the American Cheese Society include:
Second Place: Cave Aged Reserve Greensward
Category: Soft-ripened washed rind
The unique spruce-wrapped round made by the Cellars at Jasper Hill in Vermont and aged in the Murray's caves was created for Eleven Madison Park. Murray's team of affineurs washes the cheese in cider and watches over as the pucks age to perfection. Greensward has a silky, oozing, spoonable paste that combines tastes of mushrooms and brandied cherries with woodsy, sprucy notes—a recent American Cheese Society 2022 winner, Third Place Best in Show.
Second Place: Cave Aged Reserve Hudson Flower
Category: Soft-ripened with flavor added – all milks
Young wheels of sheep's milk cheese from New York's Old Chatham Creamery are coated in the Murray's caves with a blend of rosemary, lemon thyme, chervil, and hop flowers. After ripening in the caves, this riff on Corsican classic Fleur du Maquis has piney, floral, rich, and earthy flavors. Also a winner at the 2022 American Cheese Society, World Championship Cheese Contest, and 2019 American Cheese Society.
Second Place: Cave Aged Original Stockinghall Cheddar
Category: Cheddar wrapped in cloth, linen with a natural rind – aged through 12 months – all milks
Stockinghall Cheddar is uniquely Murray's creation. Cheddar wheels are made at Old Chatham Creamery using Murray's recipe; Murray's caves team then receives the young wheels, wraps them in cloth, and ages them for a year. The resulting flavors are meaty bacon and sour cream with hints of pineapple. Winner of American Cheese Society 2019 Best in Show.
Second Place: Cave Aged Original Buttermilk Basque
Category: Sheep's milk cheese aged 31 to 60 days
A rich, buttery cheese inspired by traditional Basque cheese, made in collaboration with Old Chatham Creamery with an original recipe developed by the Murray's Caves team. The small wheels with a recognizable woven rind age in Murray's caves for one month to form a pudgy paste with a gentle earthiness.
Third Place: Carpenter's Wheel (coming this fall)
Category: Goat's milk cheese aged over 60 days
This alpine-style goat's milk cheese is a collaboration with FireFly Farms in Maryland. The cheese was originally developed with Crown Finish Caves in Brooklyn, and Murray's is proud to carry on the cheese's legacy now that Crown Finish has closed.
As an iconic New York City destination, Murray's brings its authentic roots and decades of specialty food expertise in creating a fresh cut-and-wrap cheese program inside Kroger stores. Each Murray's shop carries more than 150 exceptional cheeses, plus charcuterie, olives, crackers, and specialty food items from all over the world.