7-Eleven's Ups It's Coffee Game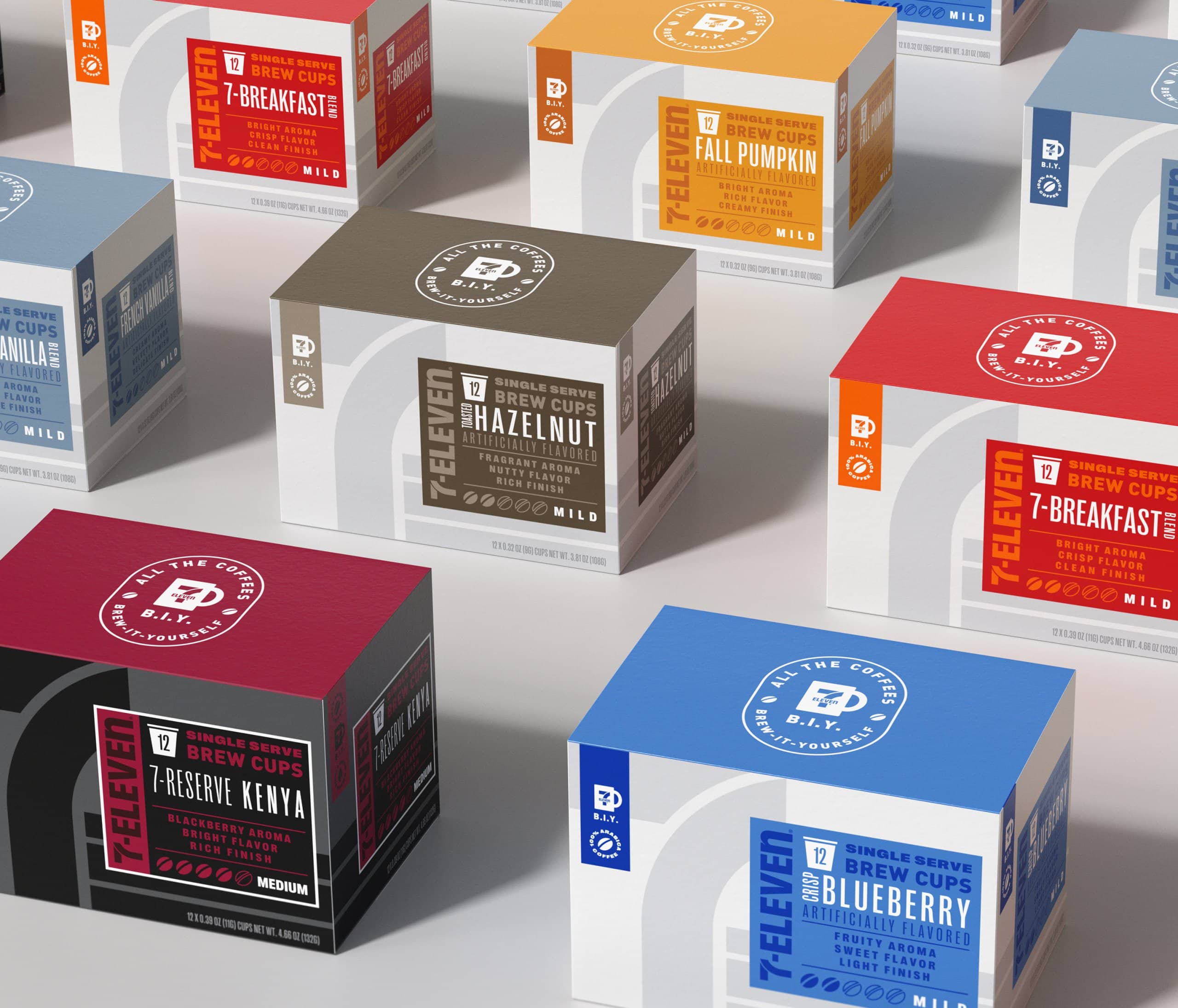 Convenience retailer 7-Eleven recently engaged agency Safari Sundays to refresh its Retail Brand (private brand) coffee range last year, tasking them with creating a cohesive identity that speaks to the quality and breadth of the program. The agency tapped into the retailer's rich legacy and quality.
The comprehensive coffee refresh touches every 7-Eleven product in the coffee range, including on-demand hot and iced beverages, condiment packaging on the bar, in-store dispensers, and pre-packaged beans and tea bags.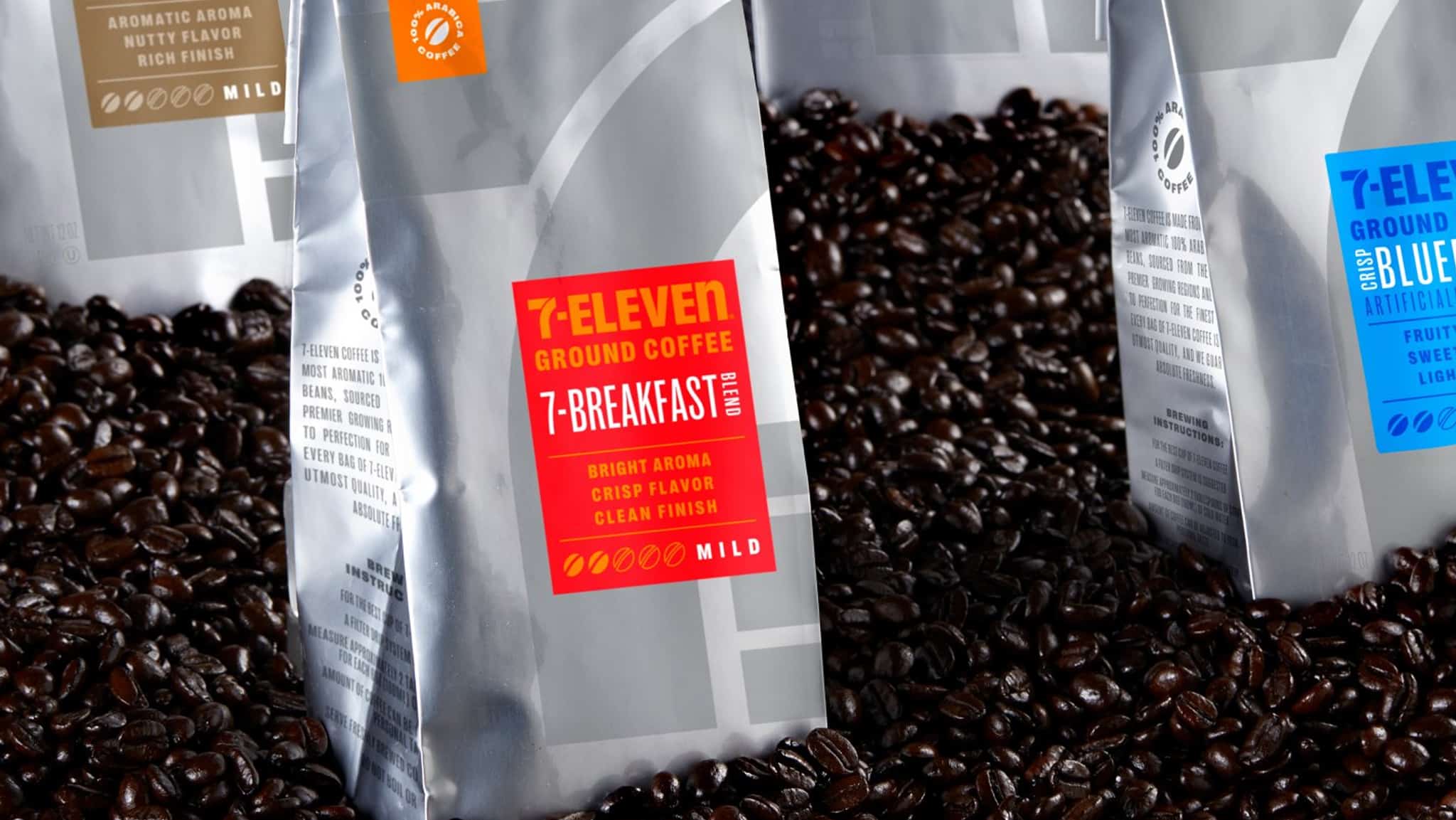 The refresh puts 7-Eleven's core visual elements to good use, including the recognizable logo up front while wrapping the cup in the retailer's signature tri-colored bands. Surrounding the logo are the phrases "OG To-Go" and "Since 1964," highlighting 7-Eleven's history. Packaging for BIY (Brew It Yourself) pre-packaged tea, beans, and K-cups are graphically crisp with a blend of icons and typography that quickly communicates details.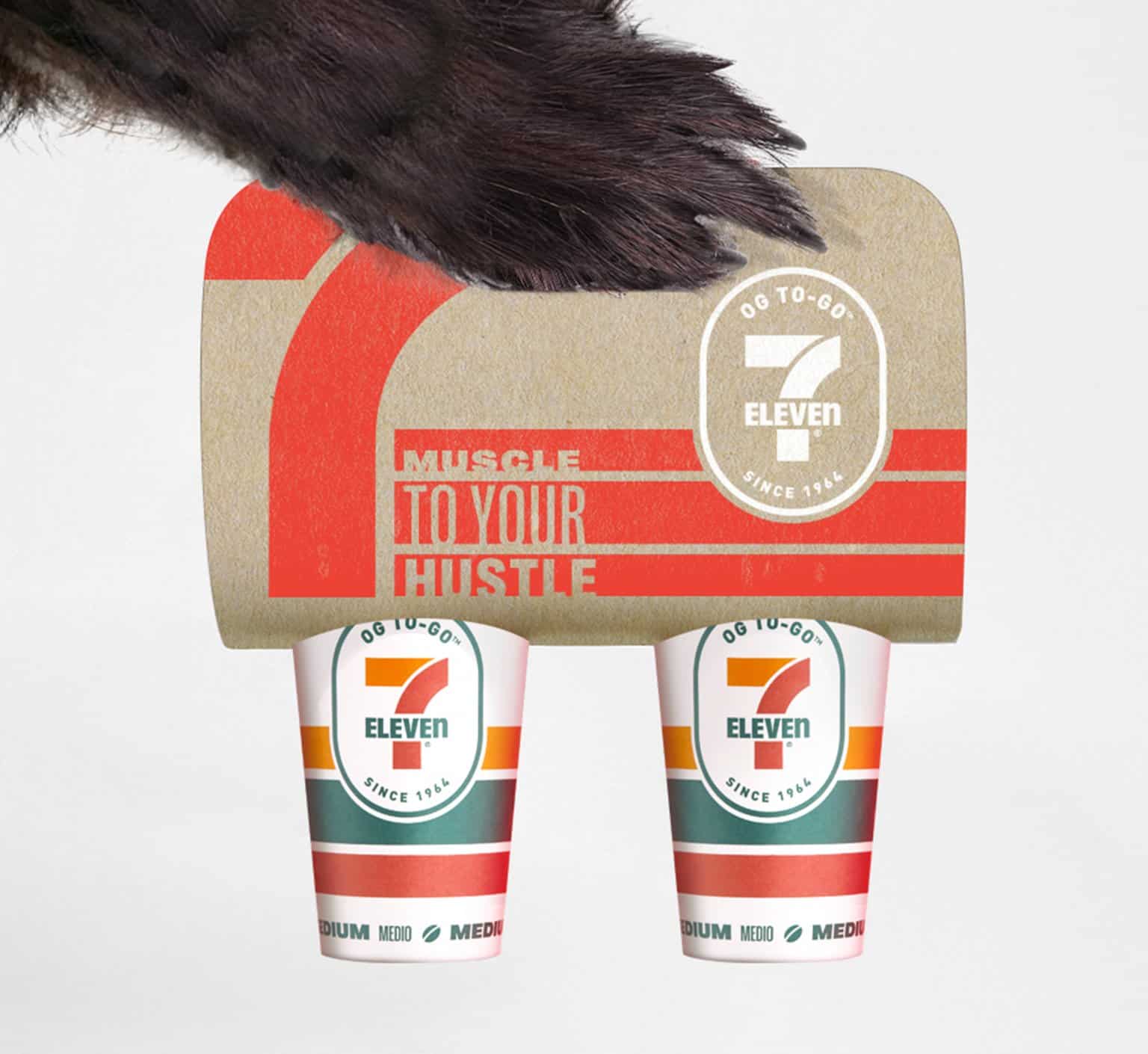 Elsewhere, the new work elevates 7-Eleven's coffee offerings with new tap handles that feature a clean visual language. Beverage categories get identified by a single icon at the top of the tap; a bean indicates hot coffee, a leaf for tea drinks, and a snowflake for iced beverages. The handles' primary colors also communicate the flavors, like browns for coffee, white for iced beverages, green for teas, and black for nitrogenated drinks. They utilize the same color system throughout the refresh, including BIY packaging, machine signage, and coffee dispenser labels.