Chewy Announces Vibeful in Q3 Earnings Report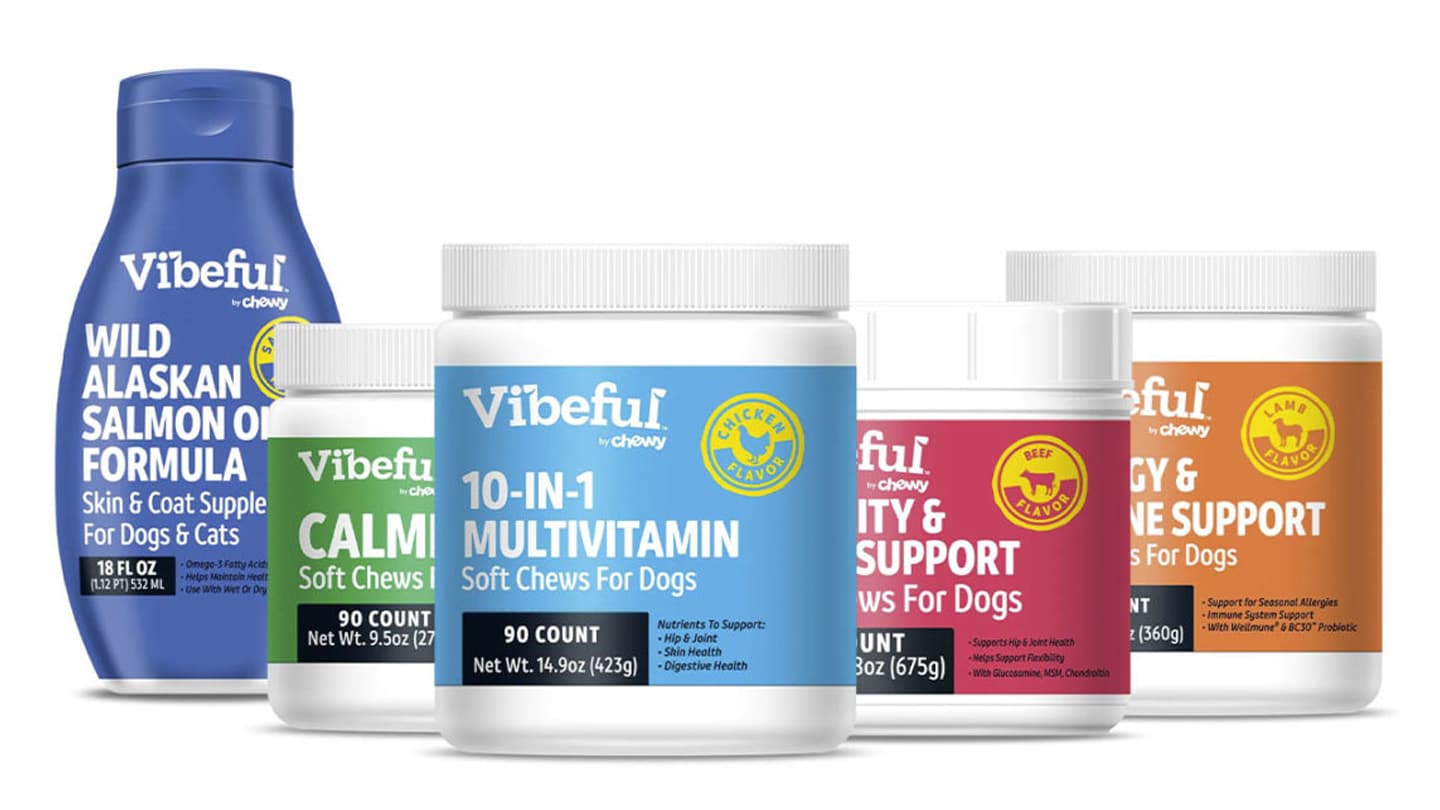 Online pet retailer Chewy shared its third-quarter earnings on December 8 for the three-month period ended October 30. In it, the retailer detailed double-digit net sales growth compared to the same period in fiscal 2021.
Net sales for Chewy in the third quarter came to $2.53 billion, up 14.5% from $2.21 billion in the third quarter of fiscal 2021. Nine-month net sales for the retailer topped $7.39 billion, up 13.7% from year-ago revenue.
"Chewy's third-quarter results showed accelerating double-digit top line growth, sustained gross margin expansion, and solid free cash flow generation," said Sumit Singh, chief executive officer at Chewy. "The fact that we are simultaneously driving top line growth and expanding margins is yet another proof point of our ability to get big fast and get fit fast, regardless of the macro environment. Our results are a clear indication of the resiliency of the pet category and how Chewy's compelling value proposition of low prices, personalized service, and delivery convenience across a broad selection of products continues to resonate with our customers."
Chewy announced the launch of Vibeful, the retailer's first Retail-owned Brand in the pet wellness category. The Vibeful brand features a range of supplement formulas for dogs, including a 10-in-1 Multivitamin, Allergy & Immune Support, Mobility, Probiotic Soft Chews, Calming Soft Chews, and Grass Protection Soft Chews, as well as a Wild Alaskan Salmon Oil formula for dogs and cats.
"The non-prescription pet health and wellness category has an estimated 2022 TAM [total addressable market] of over $2.4 billion," Singh said. "Given the increased consumer focus on wellness and the ongoing trend towards pet humanization, we believe this launch gives us another opportunity to strengthen our connection with customers and to drive top and bottom line results."