Asda Introduces OMV! Deliciously Vegan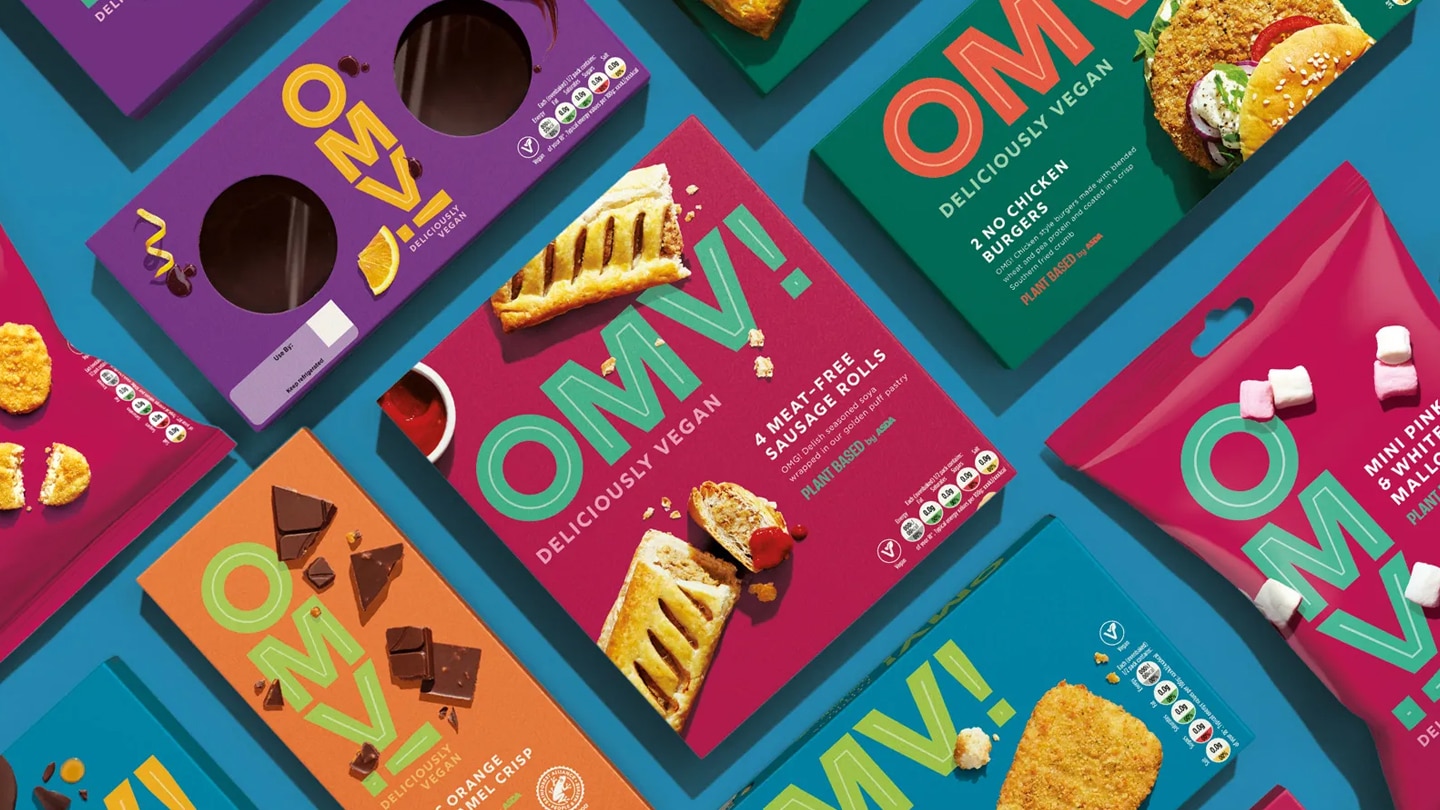 As a part of the continuing evolution of British grocer Asda's Plant-Based Retail-owned Brands (private brands) agency OurCreative has created the new deliciously vegan brand OMV!
Asda wanted to move with the times and turn their successful 'Plant Based' brand into two separate destination brands to suit different need states.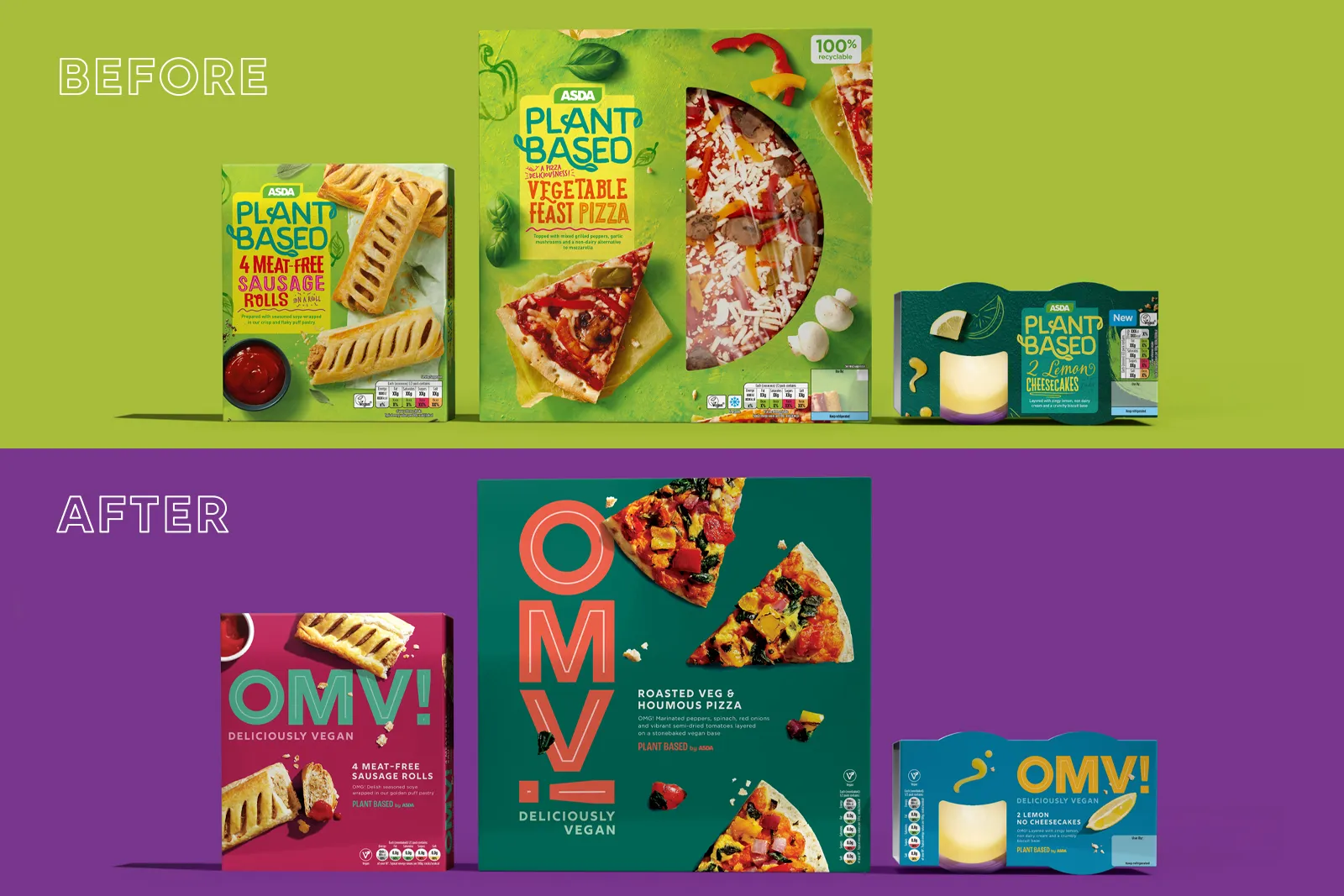 Plant Based continues to offer nutritionally balanced meat-free meals that don't compromise on flavor, whereas a new brand was needed to celebrate decadent, tasty treats.
OMV! Is the range that proves there's no need to hide when it comes to delicious Vegan food.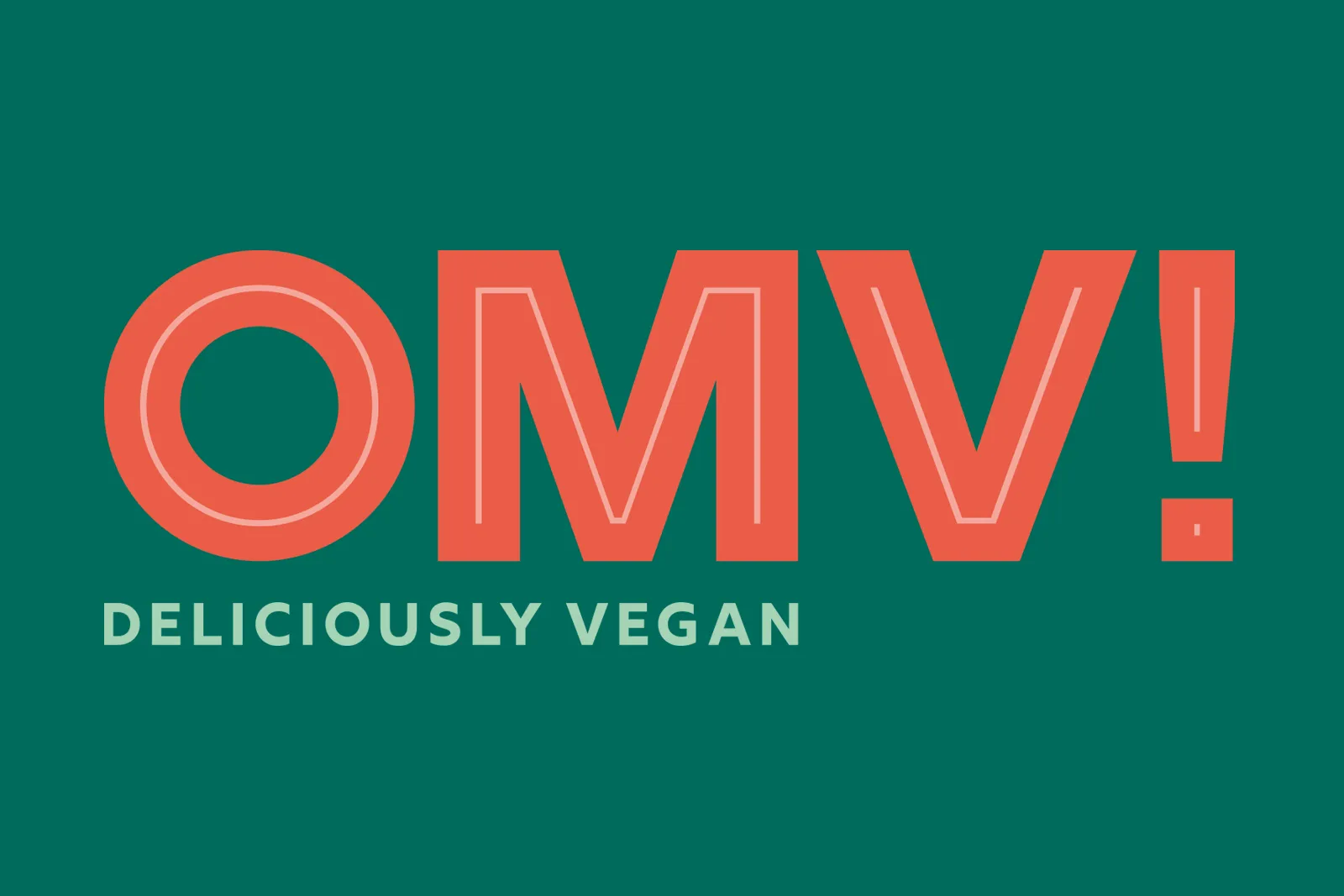 A modern and distinctive sub-brand with an attitude, to entice Vegan's, Flexitarians, and meat reducers alike. Drawing a younger crowd through bold, colorful branding and mouth-watering photography.
With a logo that's unapologetically bold and ballsy and a contrasting color palette that can be switched up to create a powerful pop on the shelf, OMV! is impossible to miss.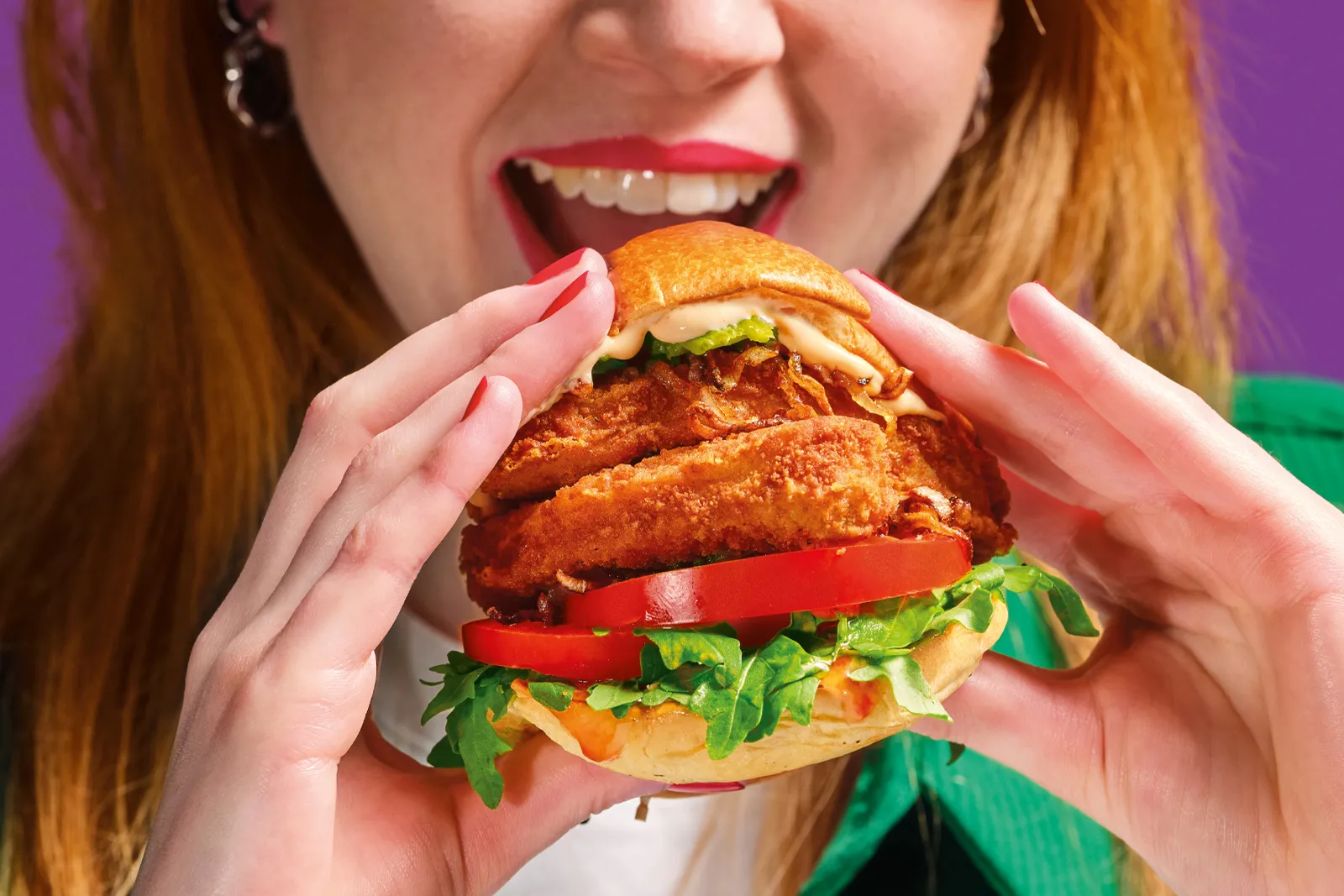 A range that likes to flex its muscles… With two logo options, multiple colorways, and hardly any restrictions for text placement allow for the most impactful photography as well as pace and pop on the shelf.
You're a Vegan who loves ice cream? OMV has you. Who said Vegans can't enjoy indulgent treats? The delicious, inspiring, and indulgent range means you never have to worry about FOMO!