Grove Co. Launches New Limited-Edition Collection with Drew Barrymore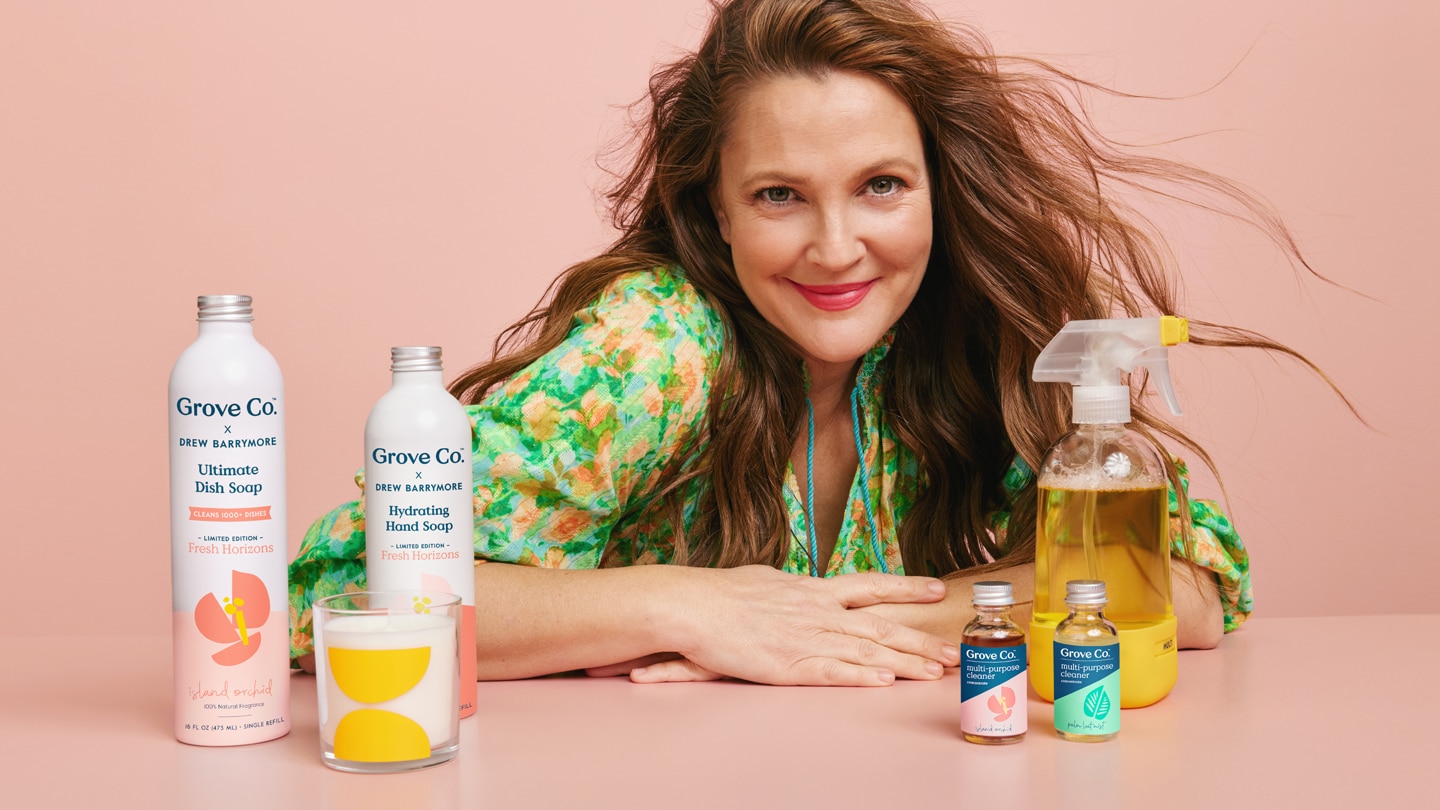 Online retailer Grove Collaborative announced the launch of its new Retail-owned Brand Grove Co. Fresh Horizons Limited Edition Collection with Drew Barrymore. An investor and Global Brand & Sustainability Advocate, Drew collaborated with the Grove Co. brand and innovation teams to create a sustainable collection of bright and colorful home care essentials inspired by her optimistic spirit and the natural beauty of the environment. The products were designed to infuse homes with a sense of uplifting vibrancy this spring and empower everyone to take collective action to protect the future of our planet.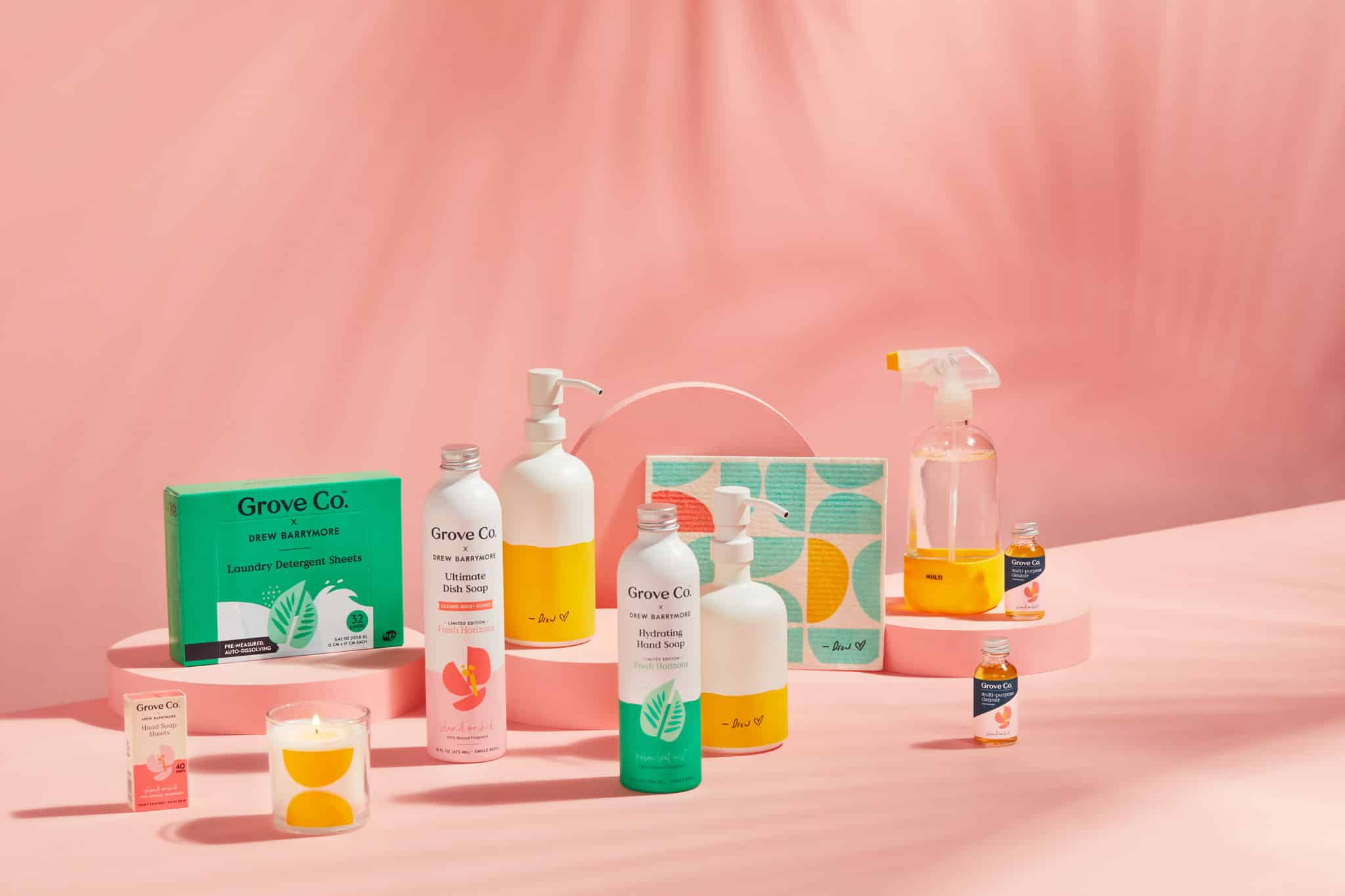 "I am so excited to be launching my first sustainable collection of home care products with Grove Co.," said Drew Barrymore. "I wanted to create a line of home accessories that were bright, modern, and inspired by the beauty of the natural world. Every piece was designed and crafted to be sustainable, beautiful, and effective for the health of people and the planet. I hope the collection inspires others to take action and embark on their own sustainability journey – making it easier to use less plastic in their daily lives."
The design-led co-created limited edition collection features many of Drew's favorite Grove Co. products reimagined in playful patterns, bright colors, and uplifting fragrances including cleaner concentrates, laundry detergent sheets, hand and dish soaps, and home accessories. In keeping with Grove Collaborative's commitment to move Beyond Plastic™, the collection is also completely free of single-use plastic.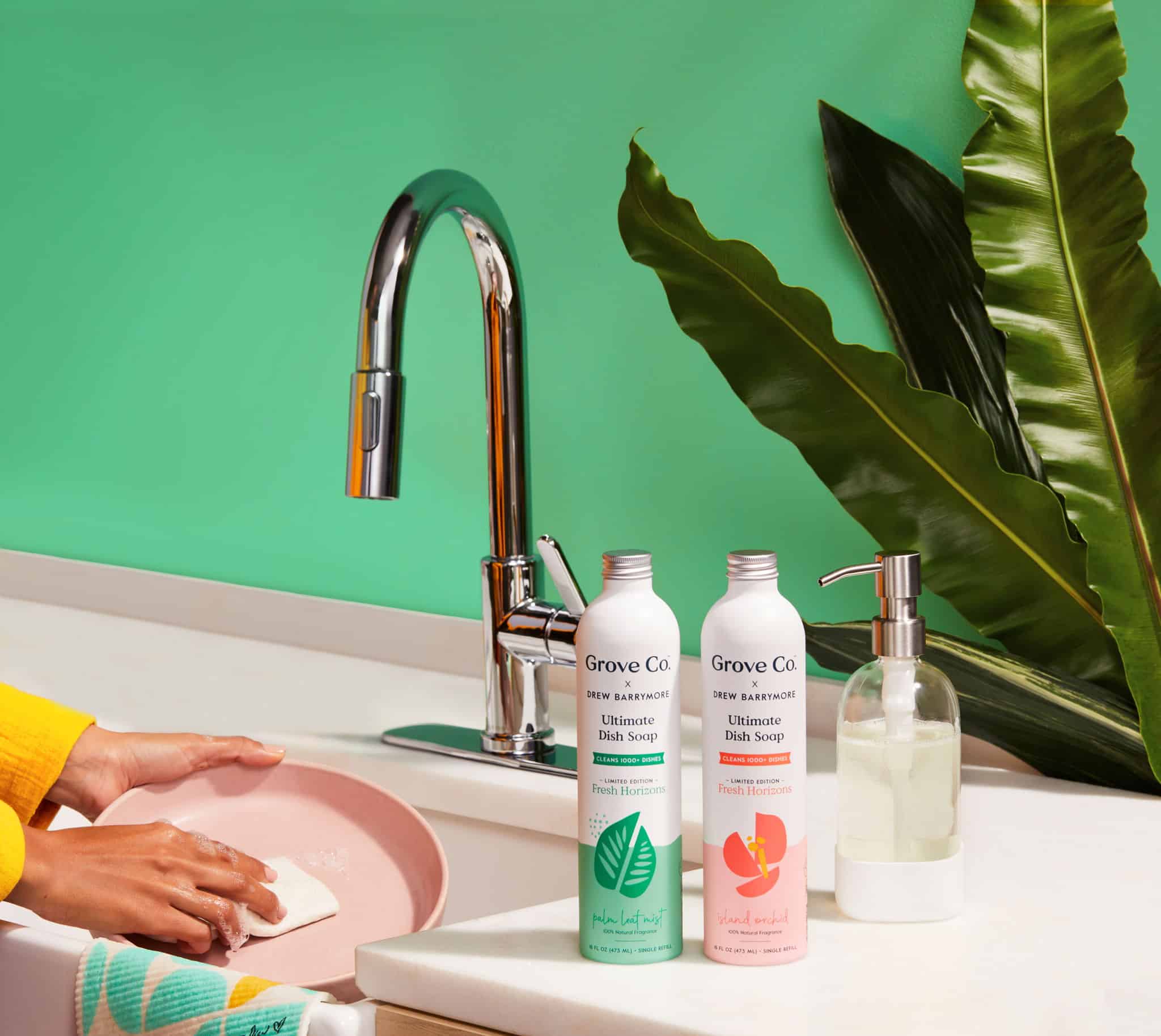 "Working closely with Drew to craft the concept and design of these products has been such a pleasure, and we have been able to create something beautiful and modern that is also rooted in sustainability," said Lucy Leahy, GM of Owned Brands at Grove Collaborative. "This collection combines colorful designs, high-quality materials and high-performing products that are better for people and the planet. We are so excited to bring Drew's first co-created collection with Grove Co. to life."
The collection features 15 products ranging from $5.49 to $14.99. The signature limited edition scents exclusive to the collection are Palm Leaf Mist and Island Orchid.
Hand Soap: Cleans and softens skin using an aloe-infused hydrating formula and 100% natural fragrances, $5.49
Hand Soap Dispenser: Custom-designed 13.5 oz. dish soap dispenser in opaque off-white coated glass with a bright yellow wave design and coated metal pump to add a touch of brightness to the kitchen sink; featuring Drew's signature to add a personal touch, $13.99
Dish Soap: Grease-cutting plant-based formula works in seconds on 1000+ dishes using 100% natural fragrances, $5.49
Dish Soap Dispenser: Custom-designed 16 oz. dish soap dispenser in opaque off-white coated glass with a bright yellow wave design and coated metal pump to add a touch of brightness to the kitchen sink; featuring Drew's signature to add a personal touch, $14.99
Multi-Purpose Cleaner Concentrate: Plant-derived formula lifts dirt and grime from surfaces using 100% natural fragrances, $7.99
Reusable Glass Spray Bottle: Made from durable and partially recycled, lead-free glass with a protective silicone sleeve in bright yellow, this cleaning bottle is a more sustainable alternative to single-use plastic spray bottles, $14.99
Candles: Clean-burning soy wax candle that burns for 55 hours, $9.99